At Unyozi Beauty, we work with you to produce a hairline that perfectly frames your face, appropriate to your head shape, age and preference. We are proud to offer our clients effective Micropigmentation procedures to regain their confidence. Read more about " Scalp Micropigmentation vs Hair Transplant"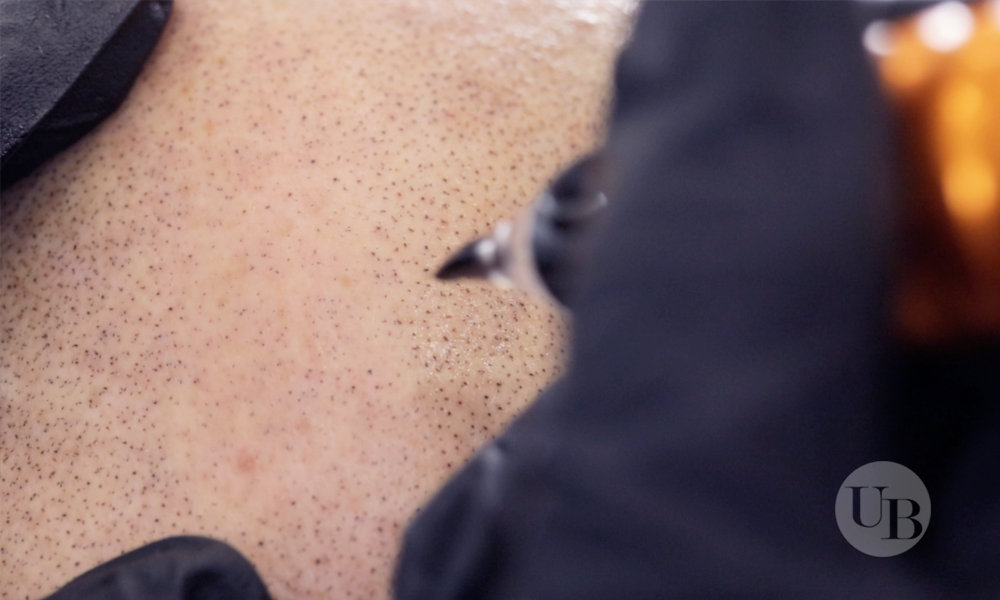 WHAT DOES IT DO?
Gives the look of a full, youthful head of cropped hair
Simulates a full-front, side and/or rear hairline
Restores hairlines, partly bald or fully bald heads
Camouflages scarring from previous hair transplant surgery
Hides scars, burns, and birthmarks
Boosts the visual effect of a hair transplant
HOW MANY SESSIONS DO I NEED?
Treatment is typically completed in 2-3 sessions, depending on the client's current hair loss situation. A complimentary follow-up treatment (4th session) is included in your treatment to ensure the highest quality result is achieved. We want our clients to have the best experience possible and make every effort to ensure that you recover properly from your treatment. Read more about " SMP tattoo for baldness"
WHAT CAN I EXPECT DURING THE CONSULTATION?
During the Scalp Micropigmentation consultation, our specialist will assess and analyze your hair growth to see if you are a suitable candidate for the SMP treatment. Your treatment specialist will walk you through the procedure and healing stages. The initial consultation is important in understanding the results you want and to create a plan of action that's right for you. Read more about " why choose scalp micropigmentation"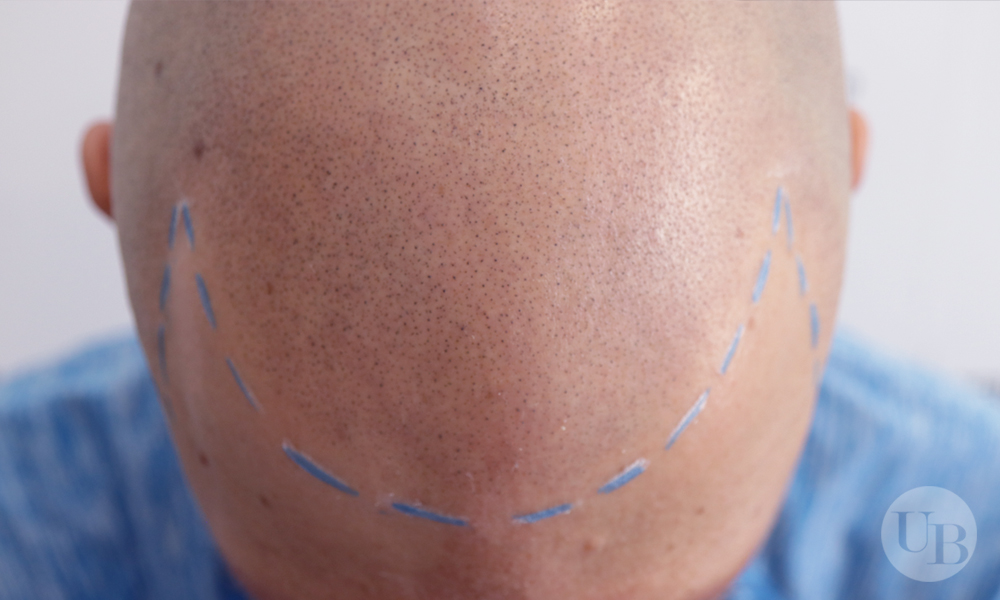 Additionally, during your consultation, Shirley will draw your natural hairline and some alternative hairline options; working with you to create a look based on your desired results and the one that best suits your features.
WHAT HAPPENS DURING THE SMP PROCEDURE?
Our SMP Specialist will skillfully infuse a series of micro-points of pigment into the scalp which will produce the look of short hairs. The specialist will pay careful attention to the follicular hair size and density of your natural hair growth to ensure you receive a consistent appearance across the head in order to achieve natural results.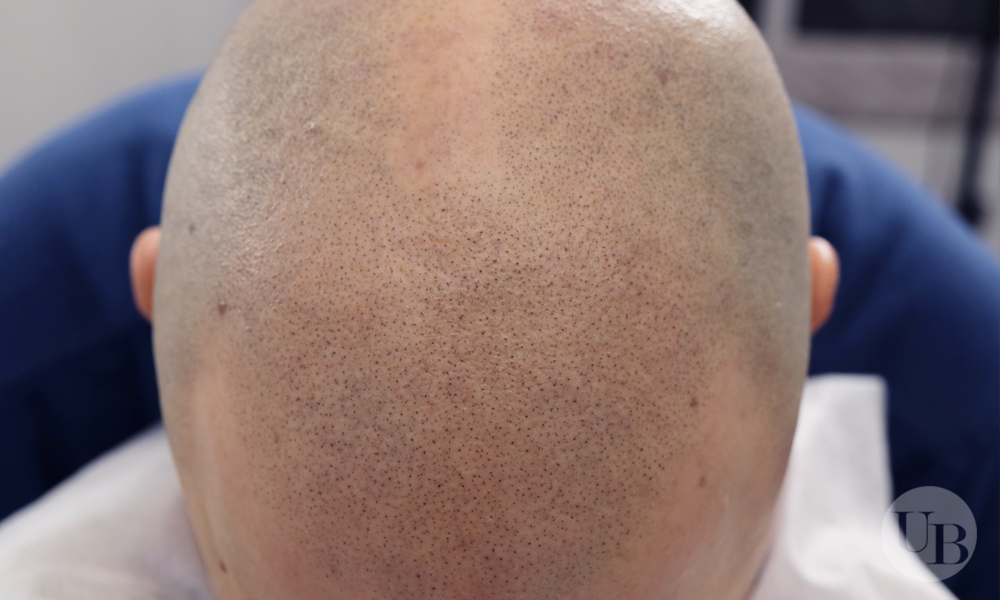 The following sessions allow us to fill in more detail and go a shade darker than in your initial session. Any concerns, questions, or additional requests will be handled during these sessions. As Shirley says, "adding is never a problem but removing can become a problem"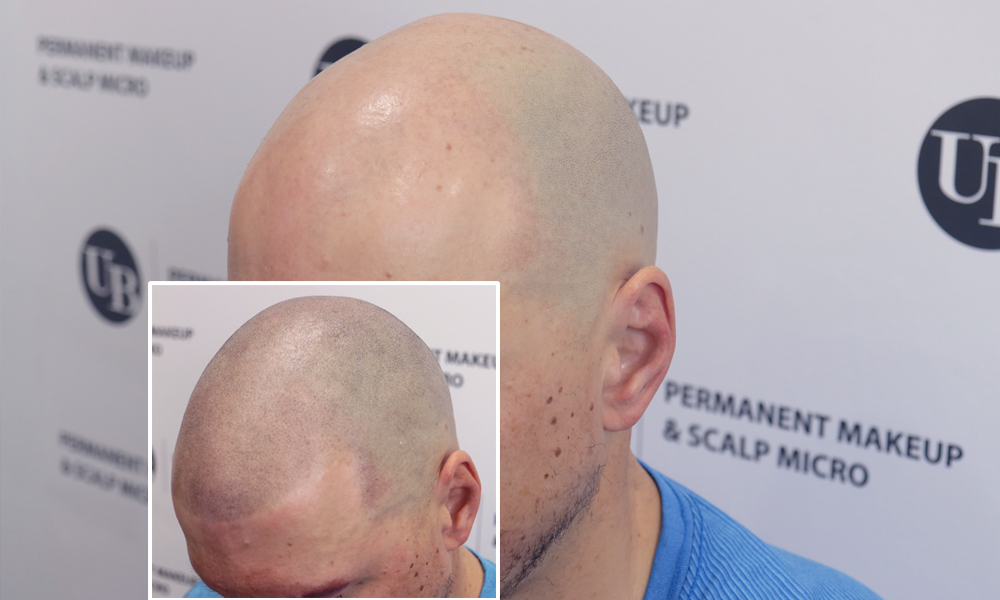 It is completely normal for the scalp to be red right after the procedure and this may last between 24 to 72 hours. This recovery time varies from person to person. Read more about "scalp tattoo laser removal"
At Unyozi Beauty-Permanent Makeup & Scalp Micro , we use the latest techniques in Scalp Micropigmentation to ensure you receive a consistent appearance across the head and completely flawless results. For a complimentary consultation, please contact us at toronto@unyozi.ca or if you have any questions call the clinic 416.366.4794