Men for all ages can benefit thanks to this treatment and still maintain the masculine defined brows and youthful look. At unYozi Beauty we have the pleasure to welcome Microblading Brows for men treatment and we have developed a process and technique stroke patterns that are totally personalized for men's brows.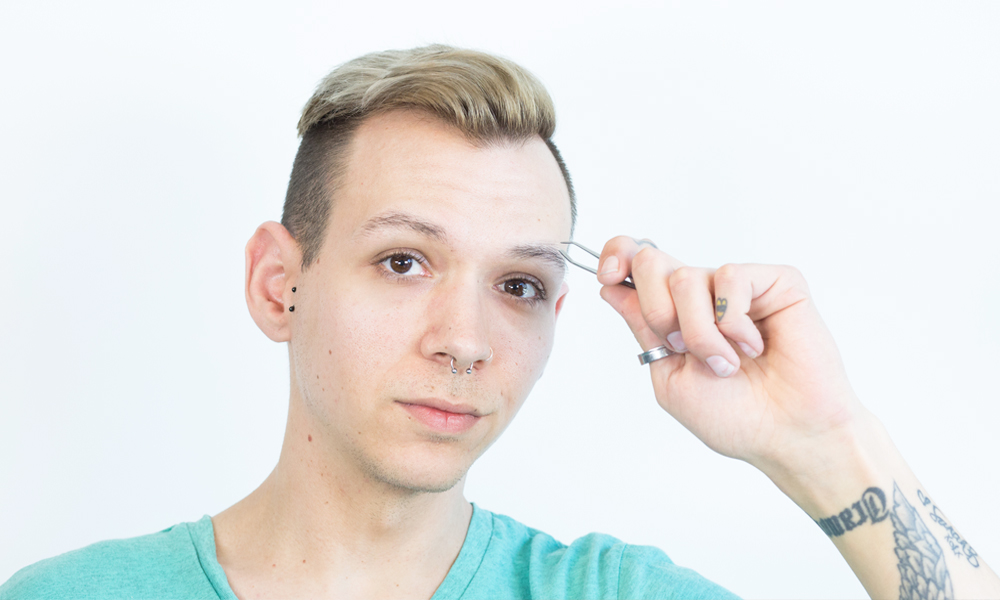 What is microblading?
Eyebrow Microblading is a semi-permanent cosmetic tattoo treatment that carried out using a manual hand tool that holds disposable mini micro-blades, and implants color onto the skin. This is ideal for men or women. Who have suffered from hair loss, such as alopecia, chemotherapy, trigonometrical (hair-pulling disorder), and equally beneficial for those, who simply aren't happy with their eyebrows and looking to enhance their appearance. Unlike a permanent cosmetic tattoo, this technique fades over time and looks more natural because isn't permanent.
What to keep in mind about this procedure!
Microblading method is semi-permanent- makeup procedure and vary on results depending on which technique that artist use, as blade sizes, amount of pigment implanted, and the most important is the pressure onto the skin. The technician must implant the pigment at the correct level so when artists are not sure what the correct level is, this can carry on as being a permanent result instead. "man's eyebrow microblading experience"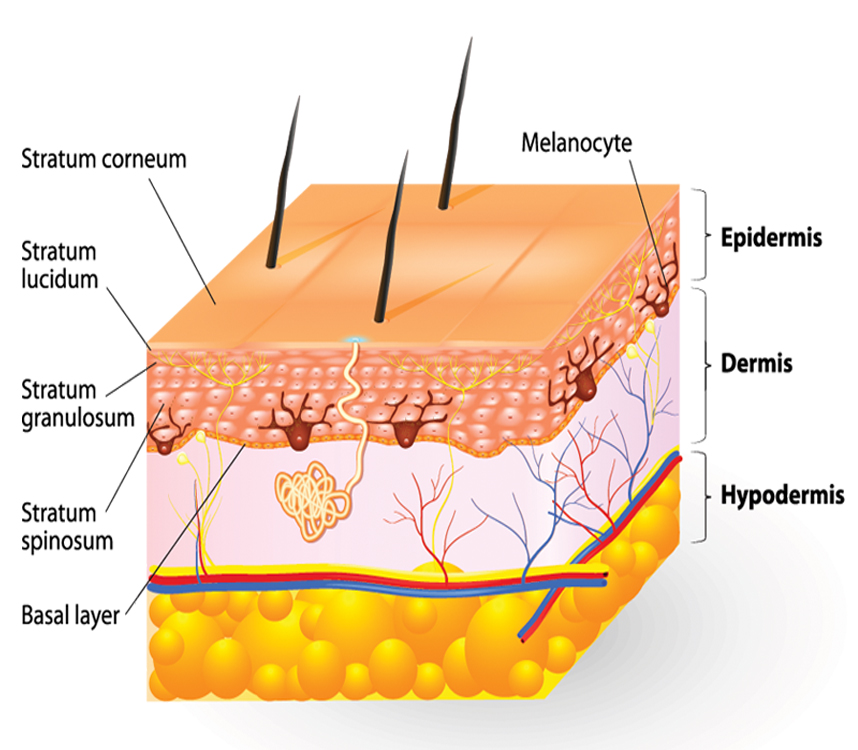 How the first session in at Unyozi Beauty would be like?
During the thorough consultation, we discuss your desired outcome and walk you through the procedure steps and healing stages. Shirley will also perform a color match and together with the client will design the best shape for your eyebrows. Men eyebrow Microblading treatment itself takes 15 to 25 minutes, but the consultation, medical history, color match, shape design, treatment, and the aftercare will altogether take approximately 90 minutes.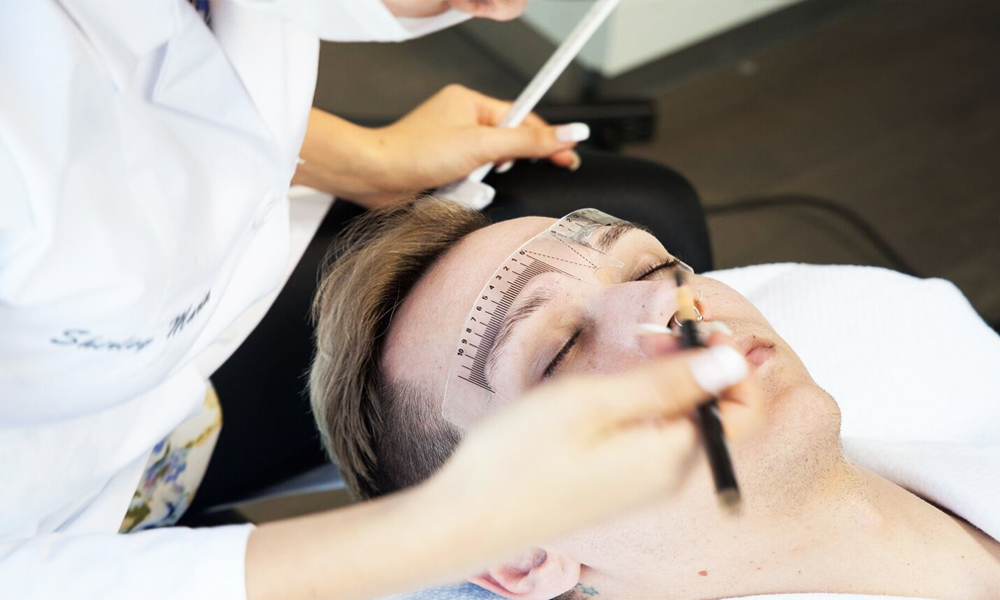 What makes unYozi Beauty stand out from the competition?
unYozi Beauty simply brings to downtown Toronto, the most high-end Brows Cosmetic Tattooing services that you can look for Men and Women. Shirley Marin is a beauty stylist by profession, is well aware of how a pro touch is needed for the right application of semi-permanent makeup, and when it is done with the right expertise, it could turn anyone eyebrow's, to the one that you've always dreamed of. Read more about "Areola Tattoo for Men"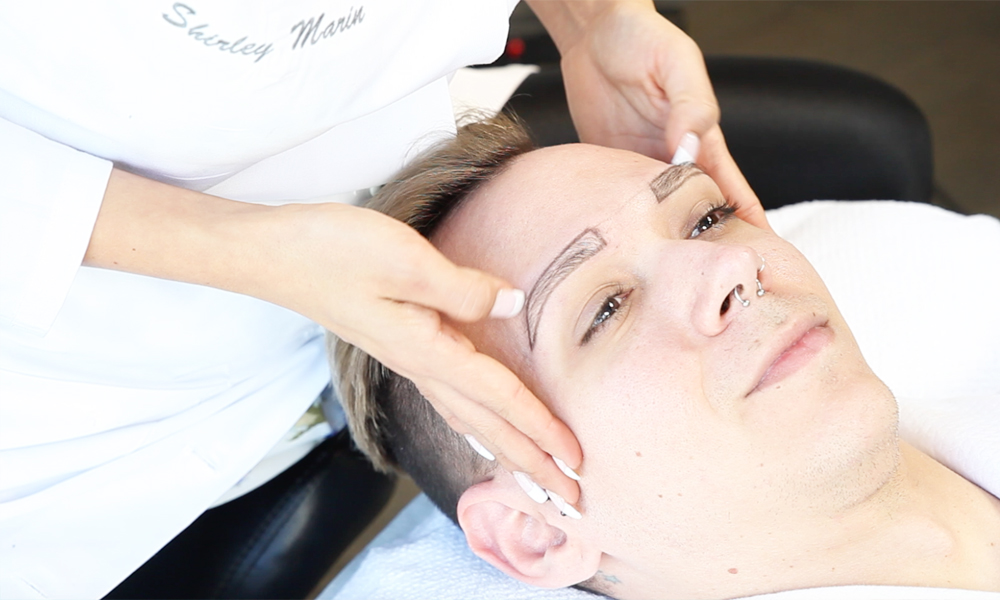 That is exactly what Shirley strives to offer her clients, and she prides herself in knowing that with her knowledge of Cosmetic Tattooing, she will be able to truly embrace your facial features and will not leave you with anything but utmost satisfaction.
Unyozi Beauty recommendation: This is not a facial or massage, so make sure you do your research properly to avoid complications and possible costly removal, and Shirley advises all clients to do research on the therapist you are going to employ to do this treatment. Read more about "how to correct microblading that went wrong"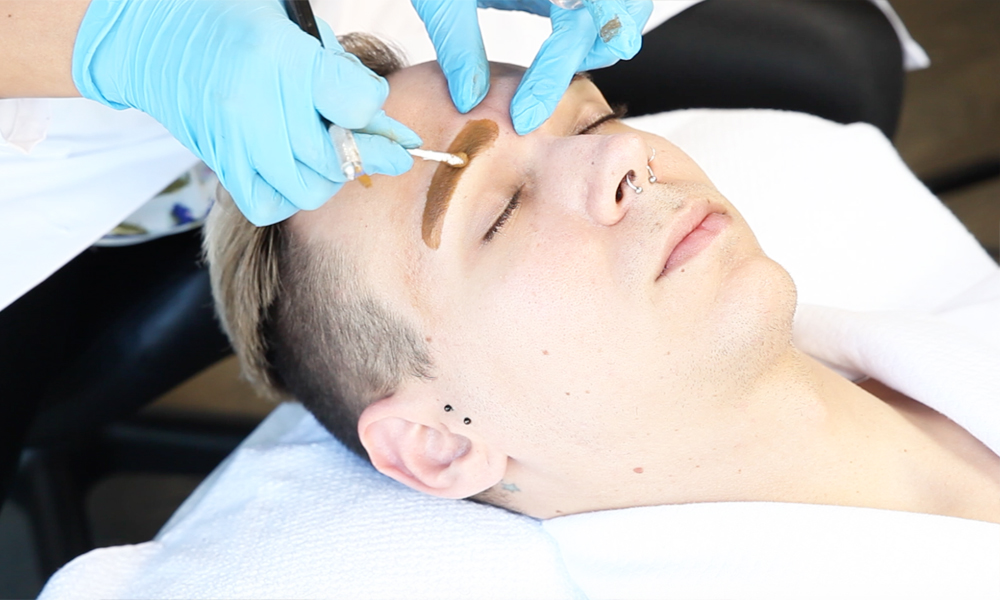 At Unyozi Beauty – Permanent Makeup & Scalp Micro. We use the latest techniques in Micropigmentation. Each treatment is tailored to your exact skin color and type. For complimentary consultation email us toronto@unyozi.ca or if you have any questions call the clinic 416-366-4794