Everything you need to know about SMP- Scalp Micropigmentation is today's most affordable and best solution to camouflage hair loss. There are so many patients who are looking to find a solution for their hair loss and for decades, the only solution was "Hair Transplant". There have been great advances in the hair restoration field throughout the years.
Scalp Micropigmentation became the most effective and quick solution to mask hair loss. It is the best non-surgical procedure that can solve many different hair loss problems for those that are not the right candidates for hair transplant surgery. Furthermore, SMP can also camouflage scars for patients who have undergone FUE or FUT Hair Transplant Surgery. If you would like to understand SMP, take an inside look about " Scalp Micropigmentation"
Who can benefit from Scalp Pigmentation?
Scalp Micropigmentation is effective in camouflaging hair loss in both men and women for both short and long hair by adding density and creating the illusion of a fuller head of hair. For men, it is used usually to replicate hair follicles creating the "shave look or buzz cut hairstyle ". As for women, a different technique is used to reduce the light scalp color showing through the hair disguising the appearance of thinning hair. As you can see, there is not a need to shave the head in order to get Scalp Micropigmentation. Read more about " Female Scalp Micropigmentation"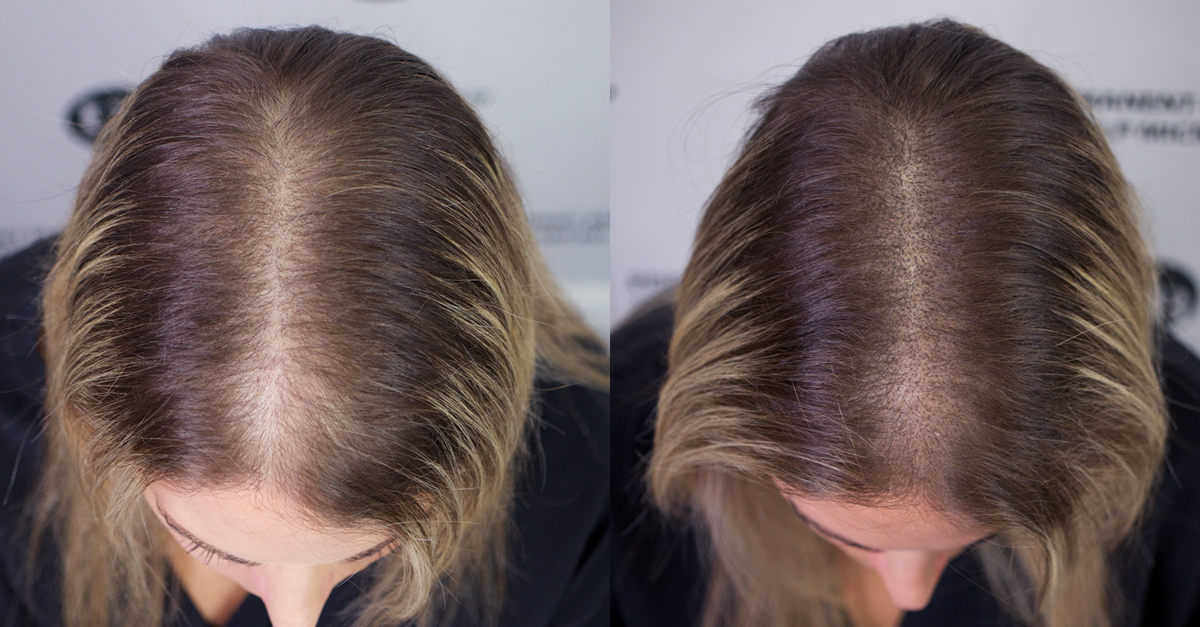 How to avoid Scalp Micropigmentation going wrong?
Choosing a qualified SMP artist is a crucial decision to avoid risks with poor Scalp Micropigmentation results. The number of people getting trained to perform cosmetic tattooing started growing in the last years in Toronto for those trying to get into this field. There are many unskilled people providing substandard work and yet, SMP practitioner's results of Scalp Pigmentation procedure continue to differ drastically. Read more " Why Scalp Micropigmentation goes wrong"
As a means of achieving an optimal SMP -Hair Tattoo results requires broad experience and deeply acknowledge in Cosmetic Tattooing. SMP is an art that takes time, precision and a deep desire to help others in order to be done properly. Without the proper training or experience, basically people are taking advantage of clients using them as " guinea pigs" and causing horrific results. Read more about " Botched Scalp Tattoo Correction at Unyozi Beauty"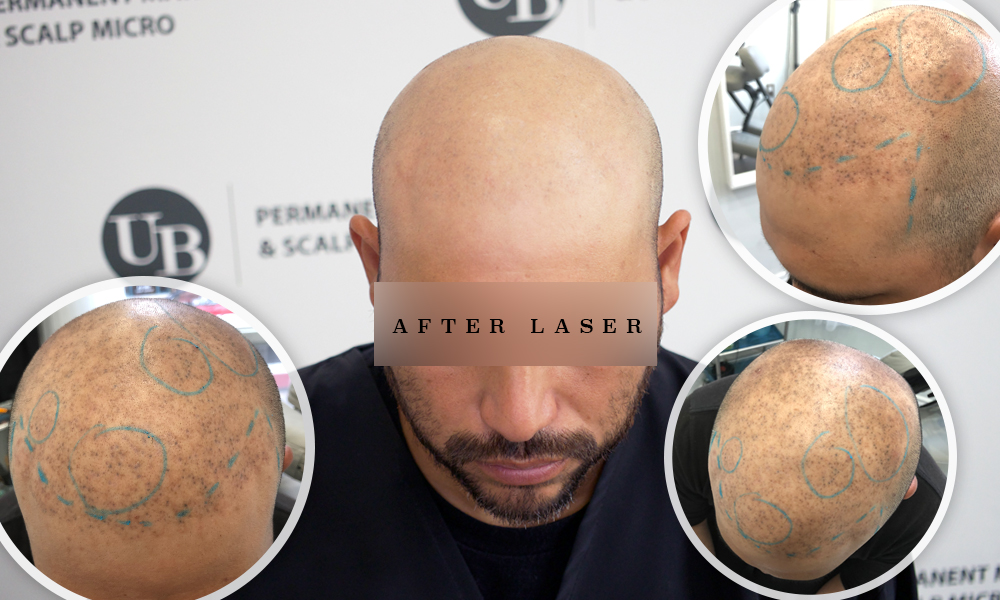 Is Scalp Micropigmentation Expensive ?
Compared with many other hair procedures, such as hair transplant, PRP hair loss therapy, which require frequent and costly maintenance, SMP gives you long-lasting results for a relatively low cost. However, in the cosmetics industry, it is usually the higher end of the market which will deliver the most effective results. For this reason, the quality of service should guide your decision rather than price alone when considering any micropigmentation procedures.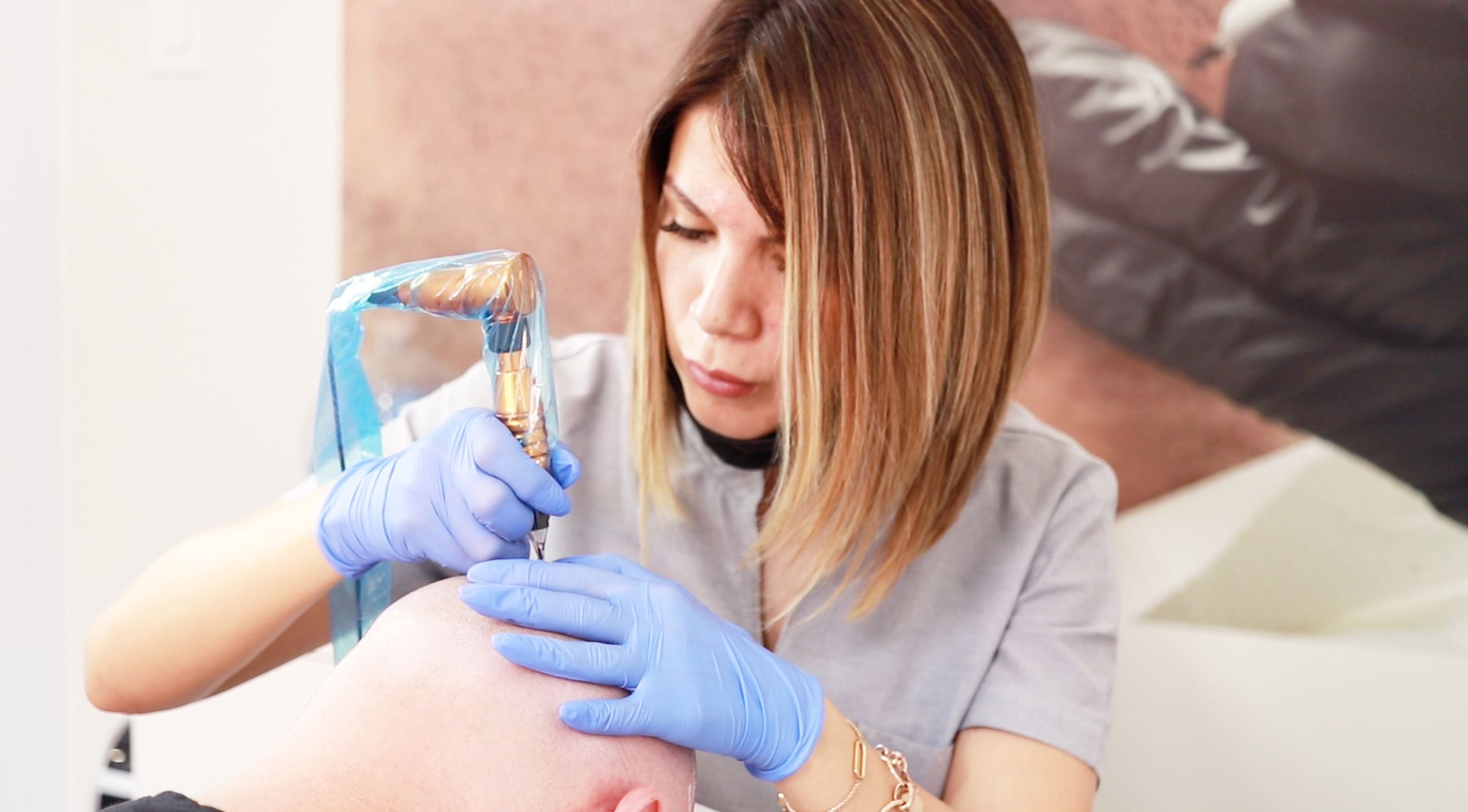 "Shirley is here for the long haul and want her clients to feel like they have received the absolute best service possible"
At Unyozi Beauty-Permanent Makeup & Scalp Micro , we use the latest techniques in Scalp Micropigmentation to ensure you receive a consistent appearance across the head and completely flawless results. For a complimentary consultation, please contact us at toronto@unyozi.ca or if you have any questions call the clinic 416.366.4794