Camouflage hair loss with Scalp Micropigmentation and regain your confidence. If a hair transplant has failed, Scalp Micropigmentation will not. At Unyozi Beauty in Toronto, we can help you rejuvenate your hairline, fill in thinning hair and disguise bald patches. Also, SMP is an excellent procedure to camouflage scars from successful hair transplants and treat failed hair transplant surgeries (FUT – FUE). Tap to watch "Restore FUE Hair Transplant with SMP"
When your hairline starts to recede and you have tried all the treatments to prevent hair loss, but nothing stops the problem. Experiencing hair loss can be frustrating and can cause anxiety, self- consciousness, and can affect your self-confidence. Nowadays you can camouflage hair loss with scalp micropigmentation and take back those lost years with the #1 Non-Surgical treatment for male and female scalp grooming, an incredible life-changing procedure. Read more about "Scalp Tattoo Hairline Design"
For some, hair loss can be caused by medical conditions, an autoimmune disorder, specific medication, or simply genetic conditions. Hair loss is a condition popularly known as androgenic alopecia, baldness pattern, and diffuse thinning. We can not block DHT (Dihydrotestosterone), however, we can help anyone with thinning hair or those struggling from patchy spots on the scalp camouflaging any type of hair loss by mimicking micro hair follicles through cosmetic tattooing, blending seamlessly with the existing hair. Read more about "Thinning hair for Women"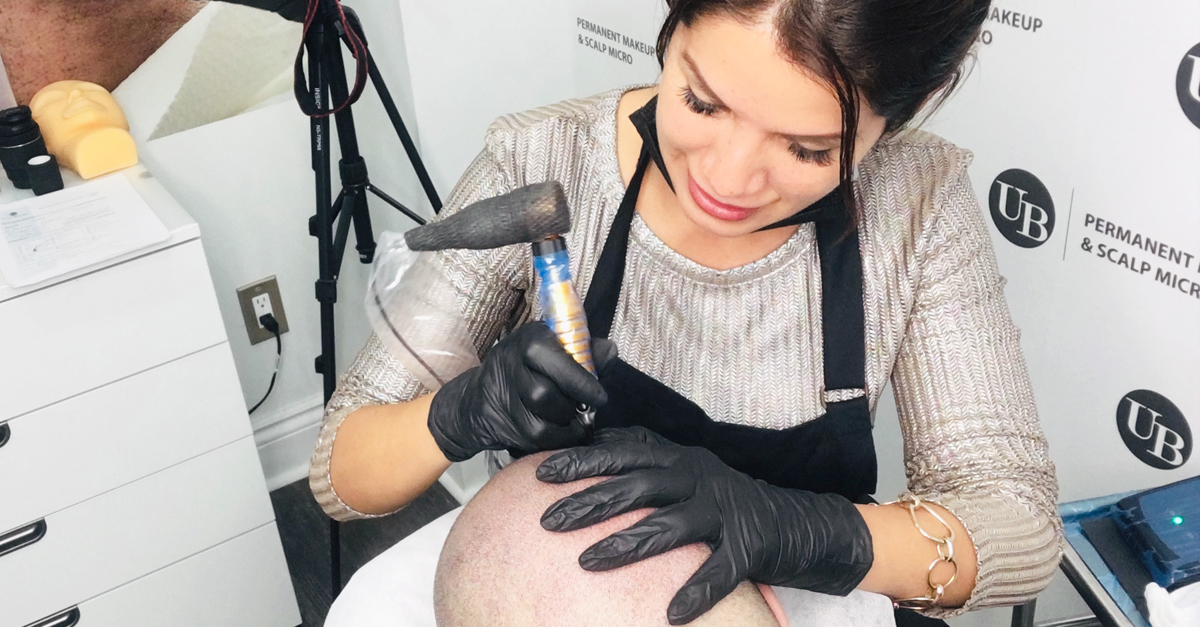 Shirley can solve this problem and make it look as if you have never had hair loss. She can simulate micro hair follicles replication into your existing hair or create a hairline from scratch to give you a natural look that mimics real hair growth. Read more about "why choose scalp micropigmentation"
WILL IT HURT?
It hurts much less than having a regular tattoo and certainly a lot less than a hair transplant. We are able to numb the scalp, although the majority of people are able to manage without numbing. This procedure should not hurt and discomfort should not rate more than a 5 out of 10.
WHAT IF MY SCALP DOES NOT SHOW FOLLICULAR GROWTH?
We understand hair follicles do not always grow naturally in uniform directions, or sometimes simply don't grow evenly in some spots. Regardless of what your hair growth pattern is, Shirley will take the time to fully replicate and recreate your hair follicles.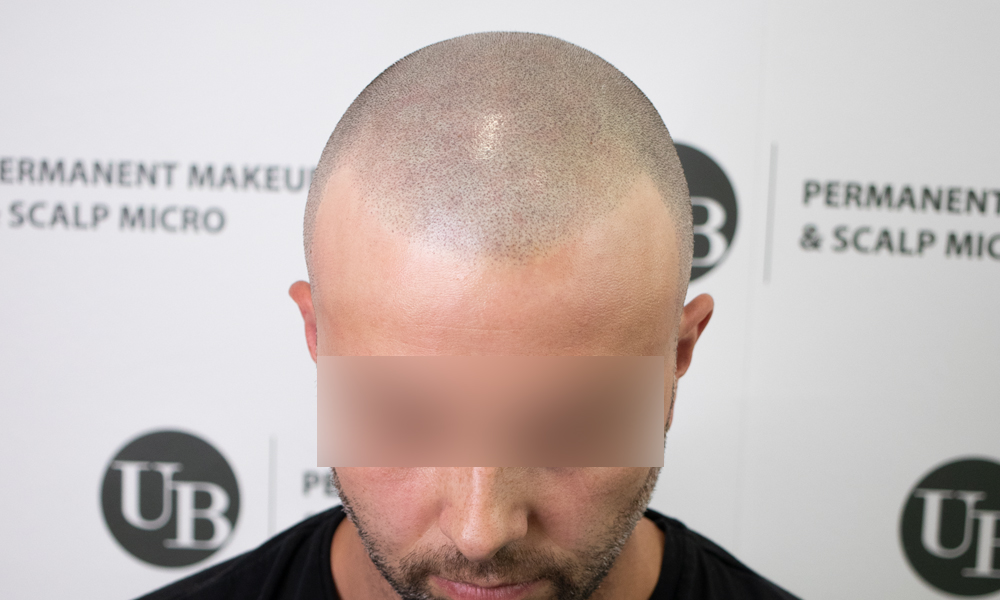 It is completely normal for the scalp to be red right after the procedure and this may last between 24 to 72 hours. Tap to watch " SMP on Dark Skin tone"
Shirley is a passionate perfectionist, creating the look that you want, enhancing your features, and matching your skin tone.
At Unyozi Beauty-Permanent Makeup & Scalp Micro , we use the latest techniques in Scalp Micropigmentation to ensure you receive a consistent appearance across the head and completely flawless results. For a complimentary consultation, please contact us at toronto@unyozi.ca or if you have any questions call the clinic 416.366.4794