Robert's Scalp Tattoo went wrong for a variety of reasons. He got SMP done from a different provider and the results did not suit his features. The hairline was very unnatural and looked drawn on – line up, oversized deposited dots that didn't resemble real hair follicles, excessive pigment fading, and pigment migration resulting in a blueish hue leading to a poor Scalp Micropigmentation results. Tap to watch "Clinton's SMP transformation"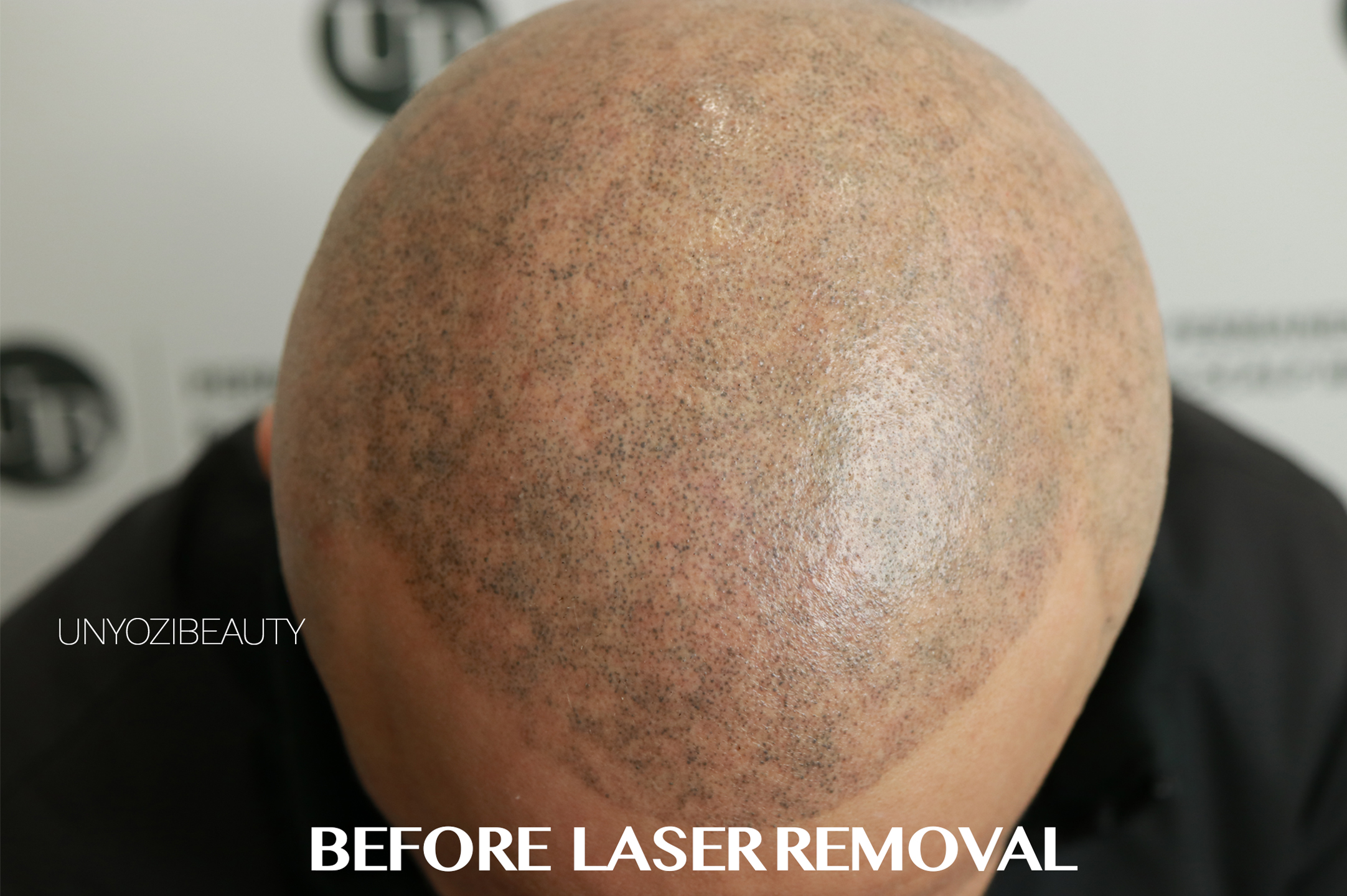 If you are thinking about having this procedure it is important to choose your provider properly to prevent serious mistakes with your Scalp Micropigmentation. SMP (also known as Scalp Tattoo, Hair Tattoo, Hairline Rejuvenation, Scalp Pigmentation) is unequivocally considered the best non-surgical solution to camouflage hair loss for both men and women. The goal is to make it look like you have very small hair follicles present. Read more about "what you need to know before getting Scalp Micropigmentation"
When Scalp Micropigmentation went wrong for Robert, he started to notice how unnatural his hairline looked and the dotty appearance of his treatment caused him to lose confidence from the results. Beyond any doubt, Robert knew something had to be done and immediately.
He then decided to reach out to Shirley Marin. He believed and felt that the SMP results at Unyozi Beauty were the most natural and customize-able hairline designs for his looks. After having a consultation with Shirley, Robert decided to correct his SMP and redo it again. Read more about "Scalp Micropigmentation Removal"
At Unyozi Beauty, we offer SMP corrections to repair previously botched SMP done elsewhere. If you don't feel comfortable or confident returning to the artist who initially performed your treatment, at the clinic we can help you achieve the results you wanted from the beginning and give you the look you always wished for.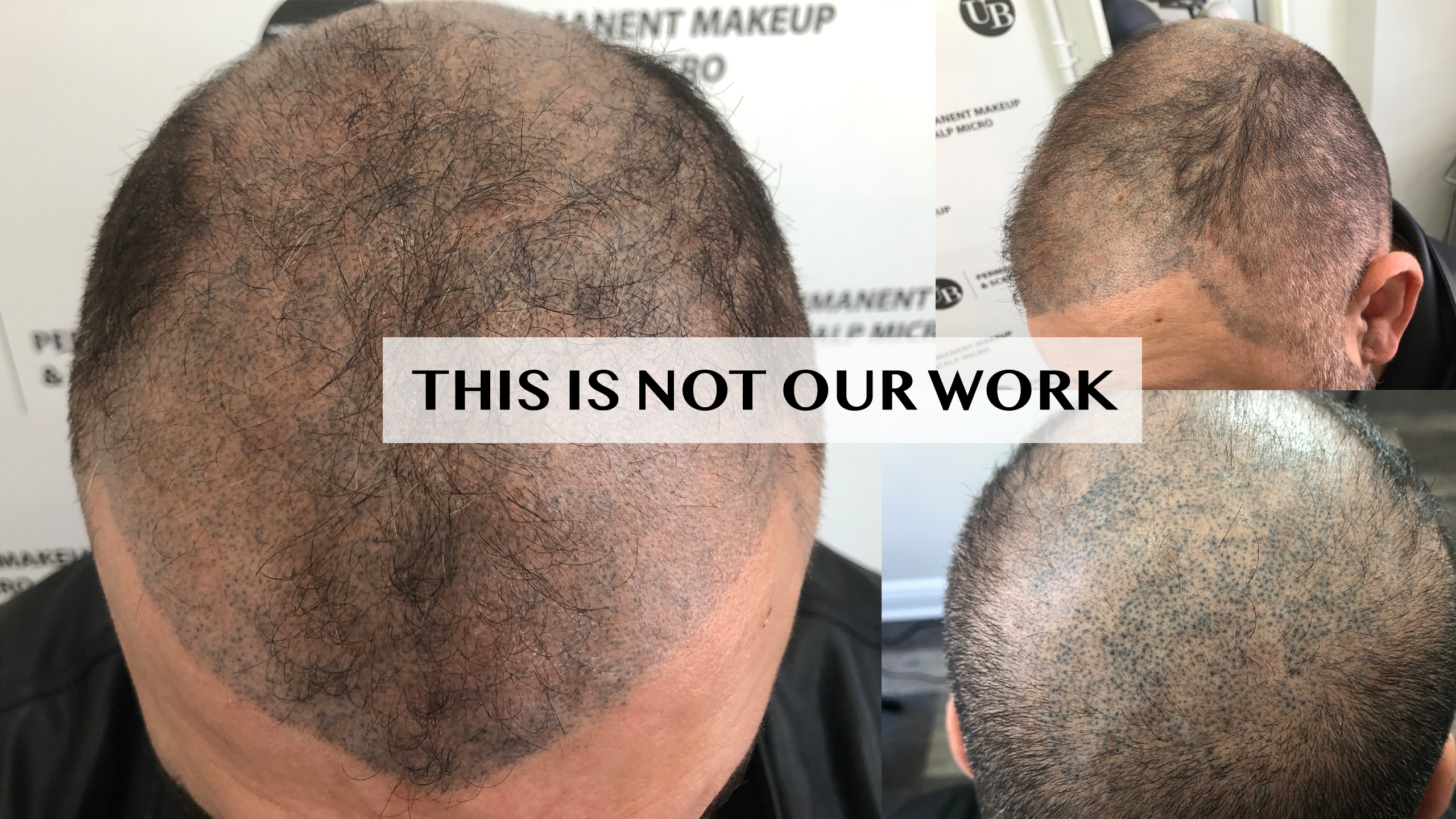 Our laser treatment for scalp pigmentation uses laser energy to significantly lighten or completely remove any undesired hair tattoo.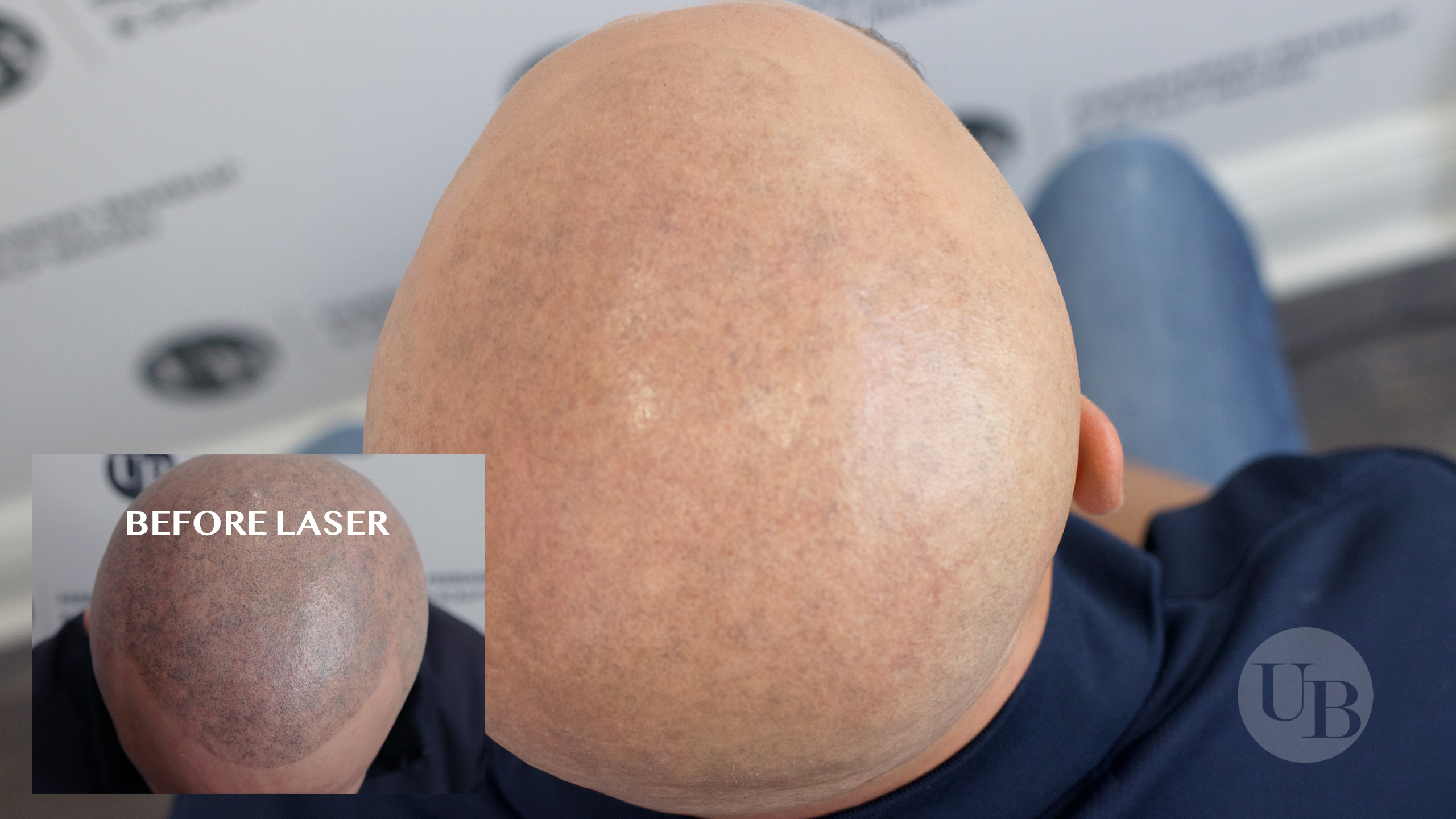 Scalp Micropigmentation is a form of Cosmetic Tattooing and if it is done correctly it sits into the uppermost layer of the dermis. This is known as the "papillary layer" so when the pigment is placed too deep and the needle penetrates deeper into the hypodermis getting very close to the flat layer, also known as the "muscle layer", it causes pigment migration or oversized impressions or "dots" turning into "blowouts". Read more about "Hair Tattoo to Camouflage Hair Loss"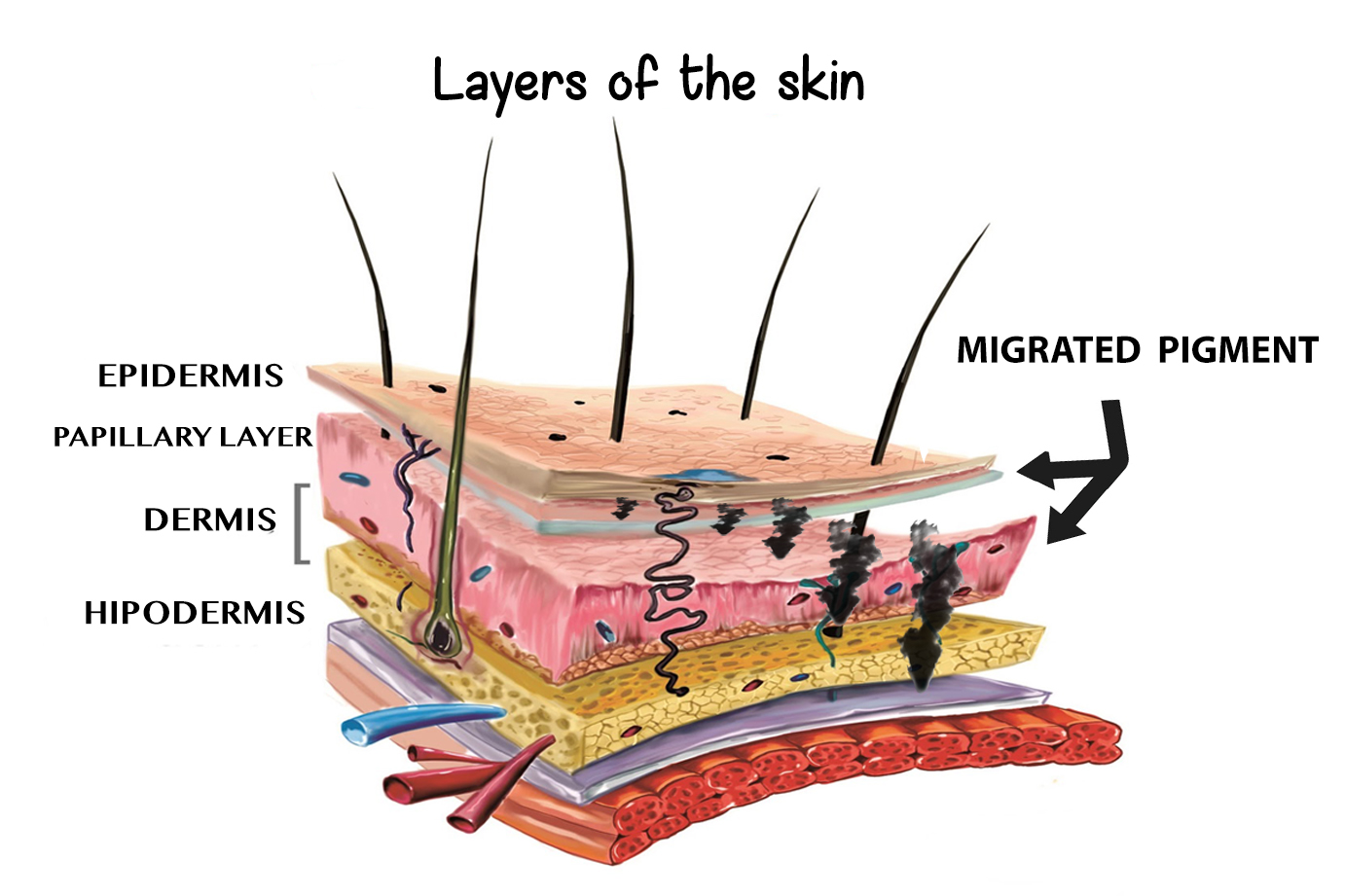 Visit us at Unyozi Beauty, if you would like to correct your Scalp Micropigmentation done elsewhere. We would be happy to provide you with a free consultation and assess your particular situation. Shirley will provide you with confidential, honest, and upfront advice in regards to your treatment. Please be extremely diligent when choosing the right SMP artist for yourself! For inquiries contact us at toronto@unyozi.ca or if you have any questions call the clinic directly 416.366.4794