Scalp Micropigmentation (SMP) is an innovative non-surgical solution to camouflage hair loss. It is proven to be a great alternative to hair restoration surgery. While SMP can work extremely well to add density to longer hair, SMP can also provide a full and youthful-looking head of hair regardless of the current hair loss situation. SMP is an incredible life-changing procedure that uses the art of pointillism technique to inject micro size pigments into the scalp in order to create the illusion of hair follicles. Read more about "During Scalp Micropigmentation procedure"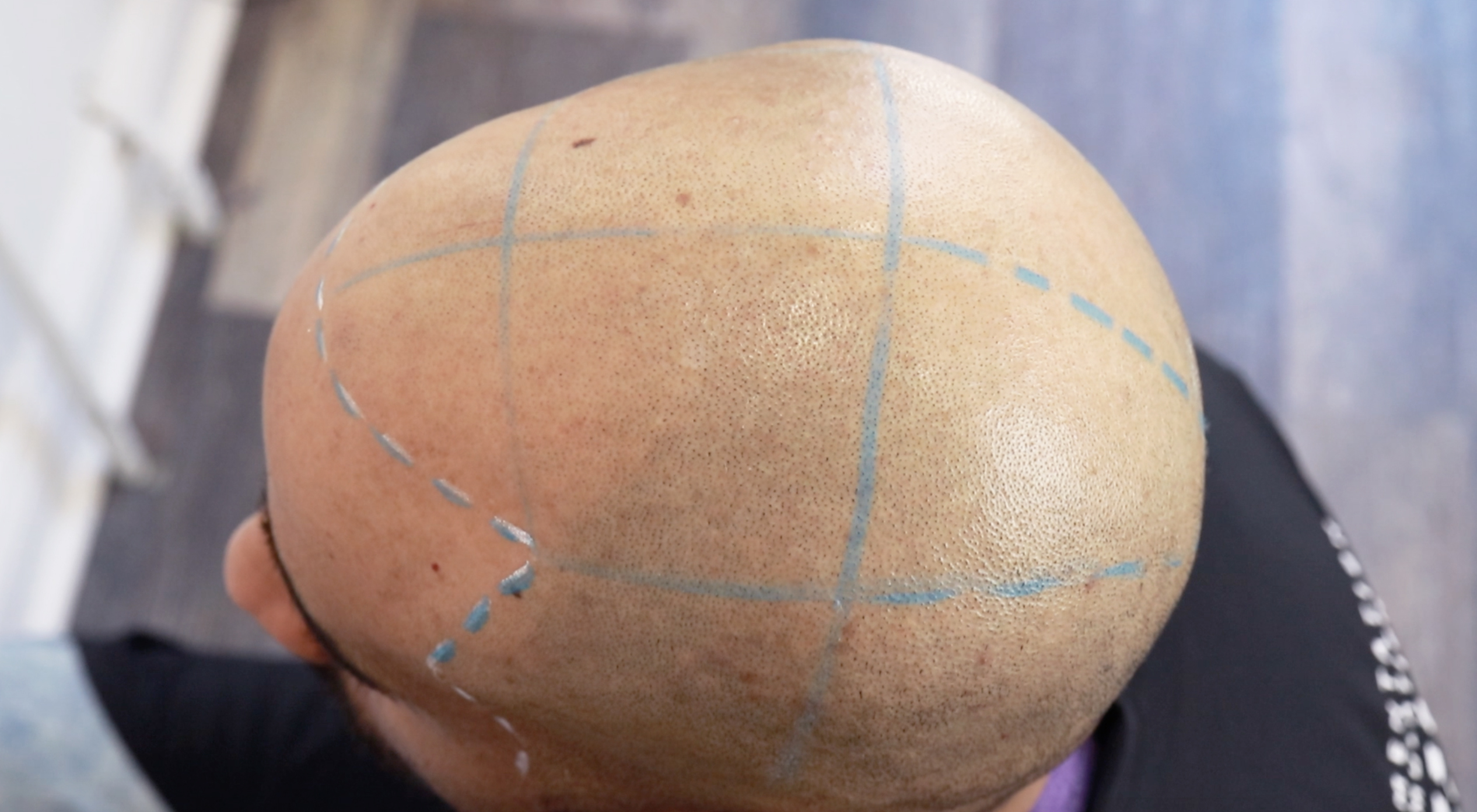 This procedure is the art of using the pointillism technique to inject micro size pigment into the scalp in order to mimic the illusion that resembles hair follicles. Tap to watch "Beware why SMP goes wrong"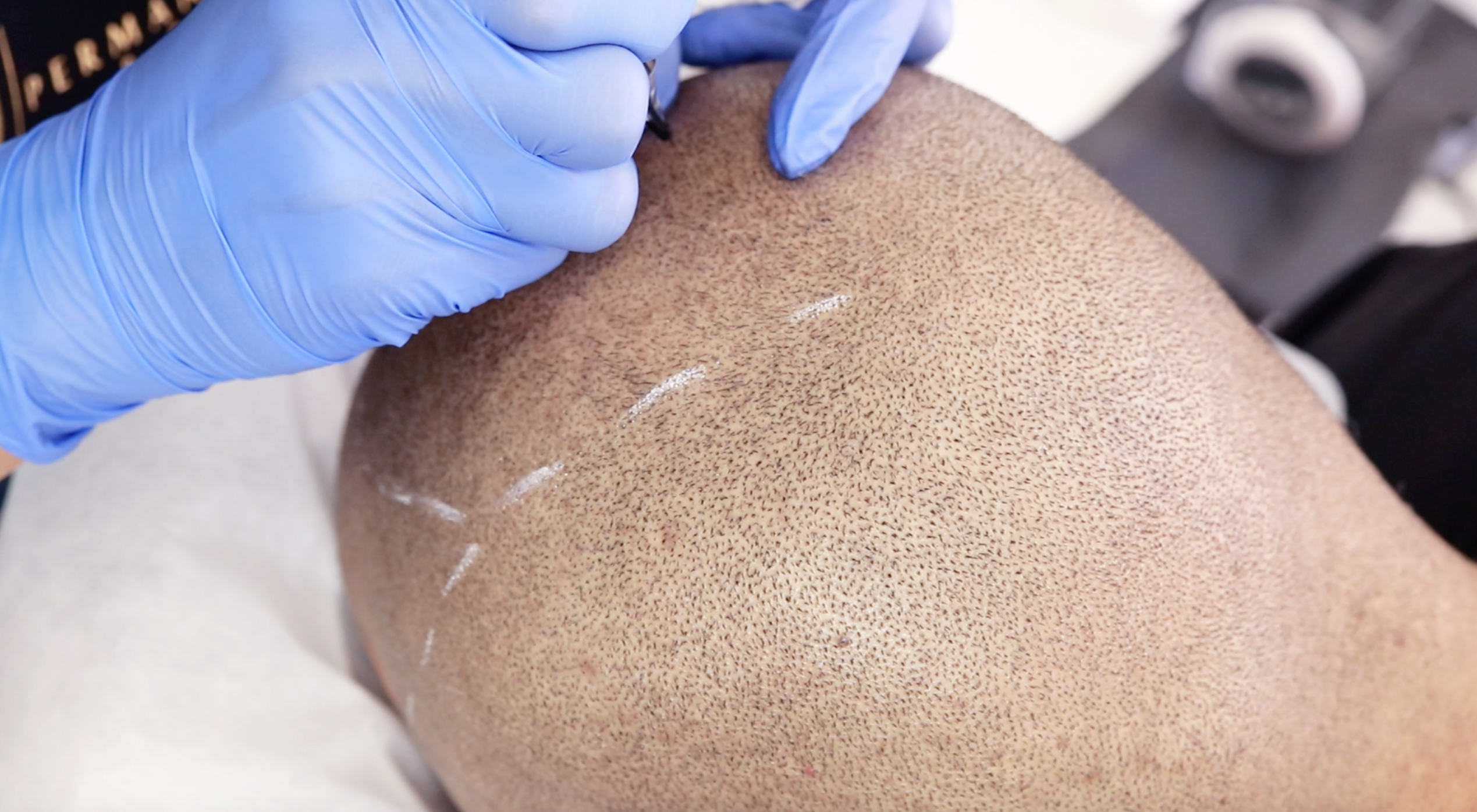 Why people choose scalp micropigmentation?
Scalp Micropigmentation will give you a youthful look. No one will notice that it is a cosmetic tattooing treatment, you can return to work the day after your procedure and people will think you look great. It can look very natural that people will have no idea that you underwent cosmetic tattooing treatment. Tap to watch "Thinning hair solutions for women"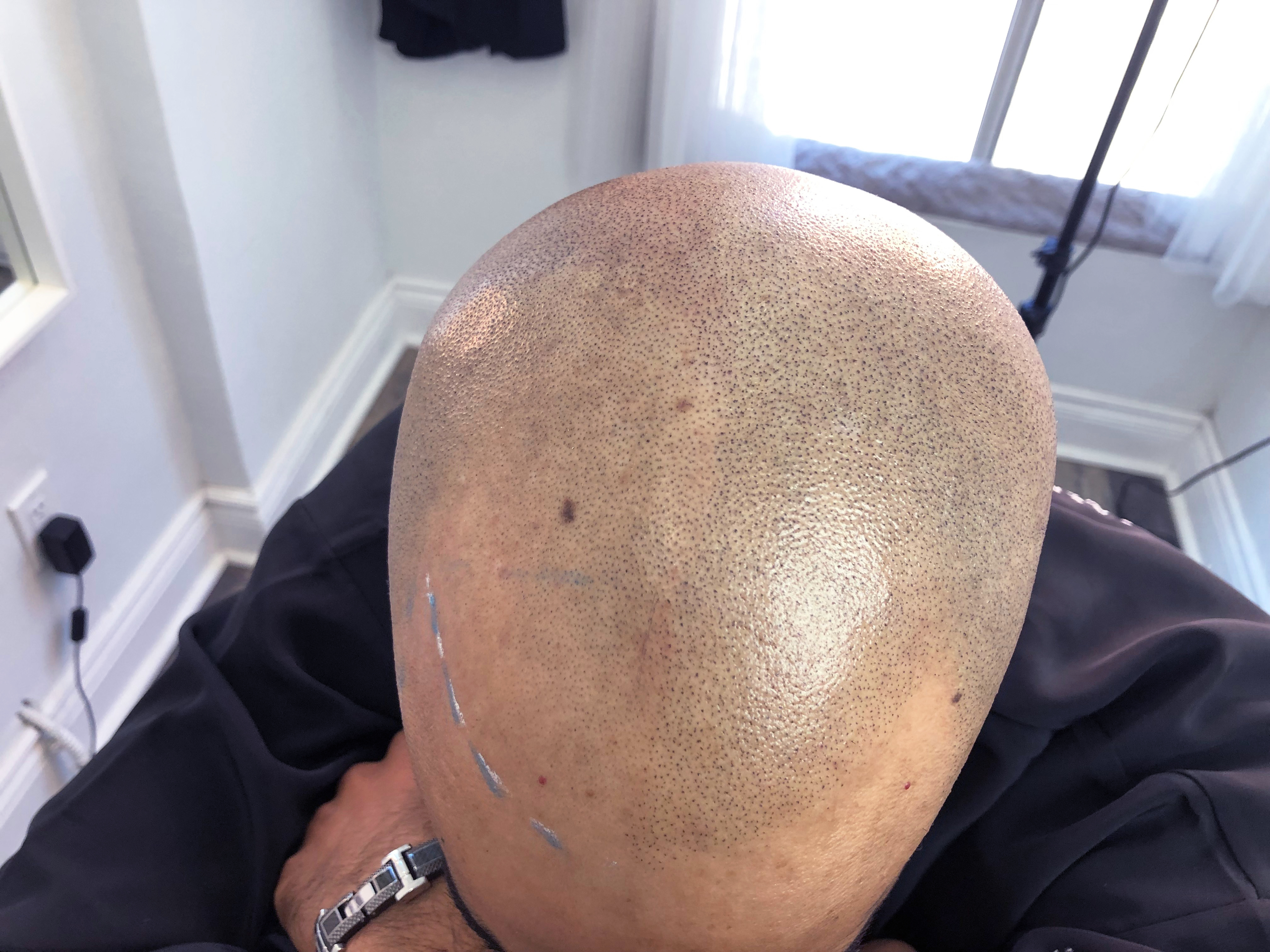 The realism of our scalp micropigmentation procedure at Unyozi Beauty is very natural that no person will pick up on our secret! This is why more people who initially went through hair transplant choose scalp micropigmentation for being the best alternative solution to camouflage hair loss. Tap to watch "SMP on dark skin"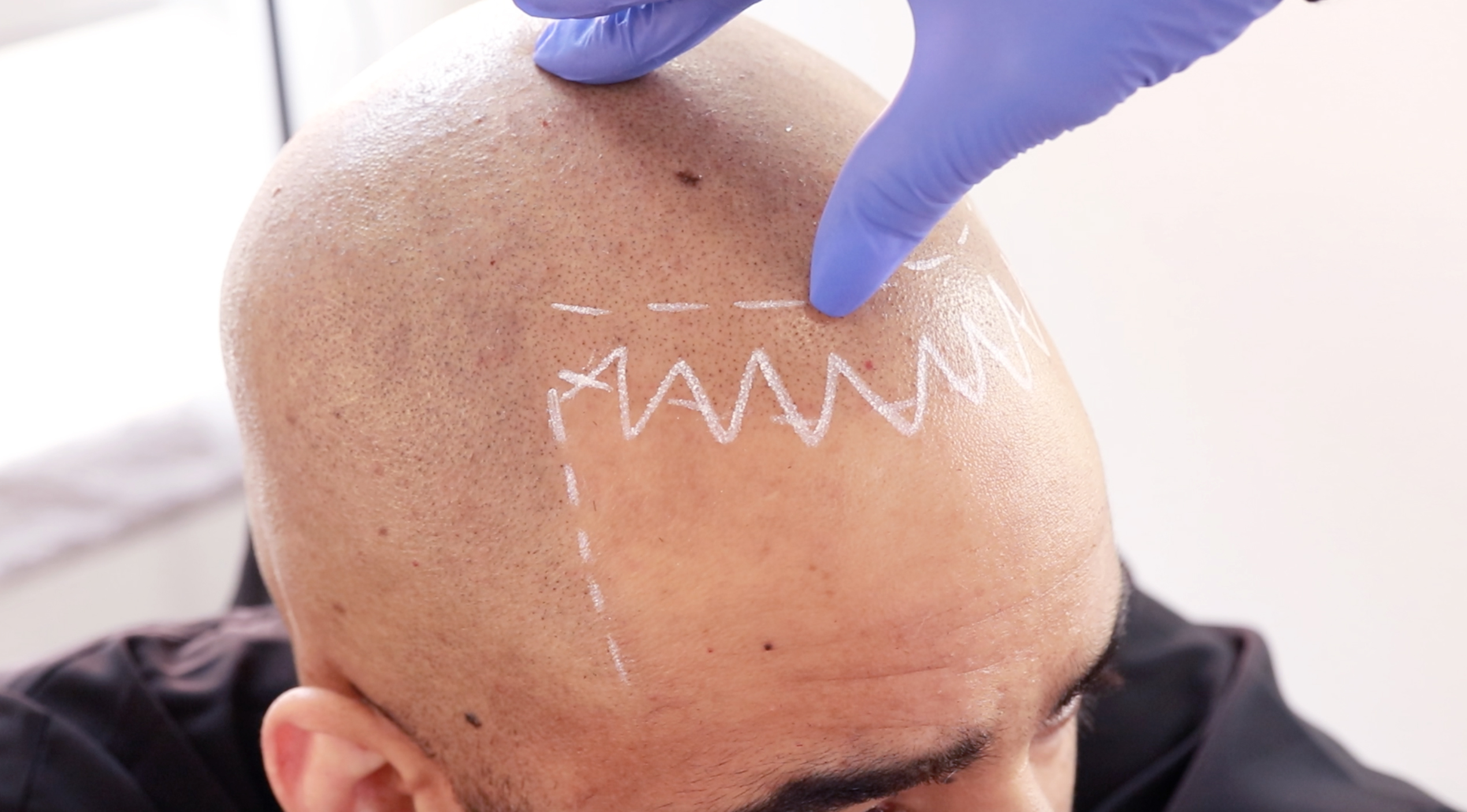 Is Scalp Micropigmentation Expensive?
Compared with many other hair procedures, such as hair transplant, PRP hair loss therapy, which require frequent and costly maintenance. Scalp Micropigmentation gives you long-lasting results for a relatively low cost. However, in the cosmetics industry, it is usually the higher end of the market which will deliver the most effective results. For this reason, the quality of service should guide your decision rather than price alone when considering any micropigmentation procedures.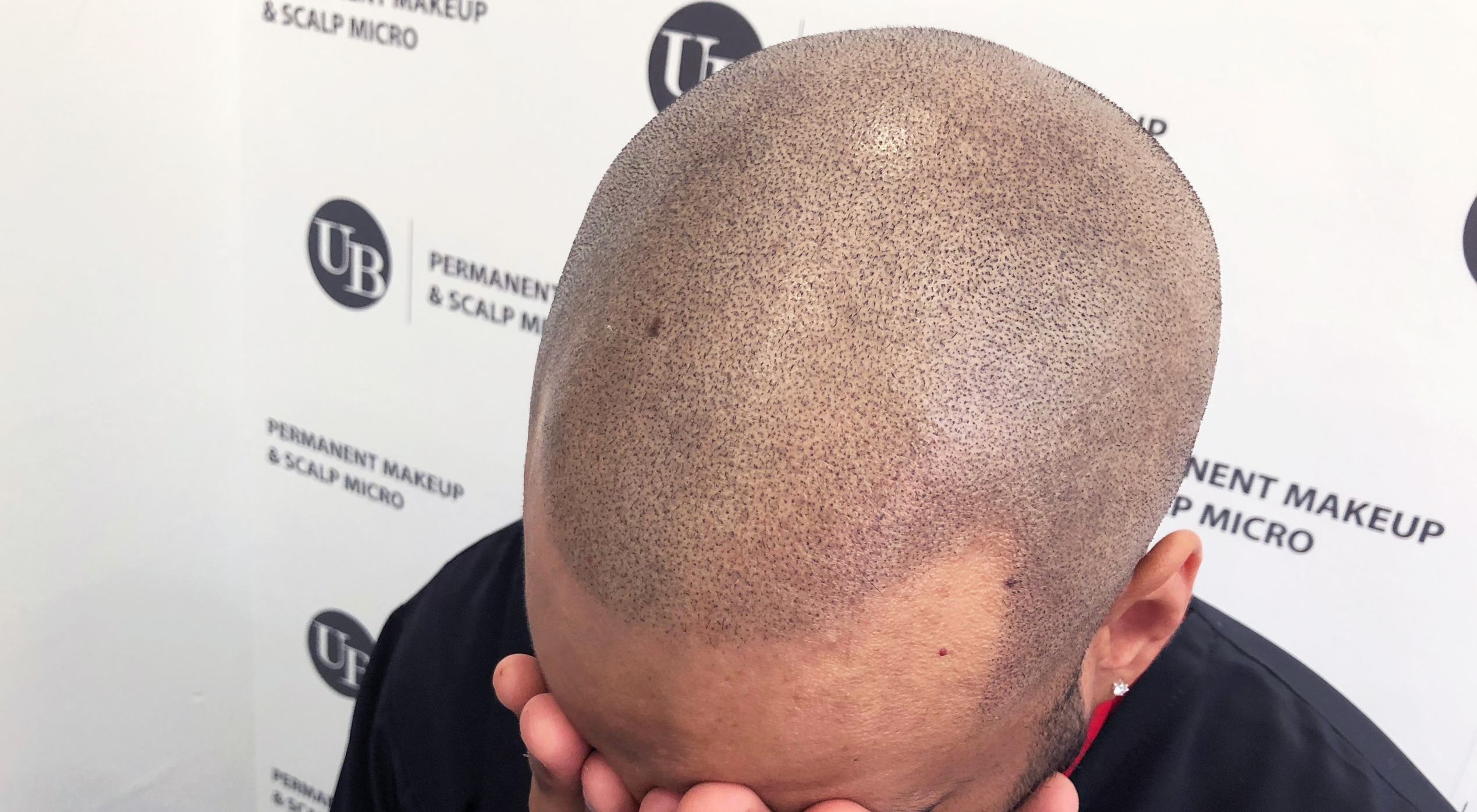 Shirley Marin is a high-end Micropigmentation specialist delivering the ultimate non-surgical hair tattoo the best solution to hair loss. Shirley has trained with 3 of the best artists worldwide in Scalp-Pigmentation, Matthew Lulo, Jonathan Gerow, and Erik Roberto. Shirley's knowledge of Micropigmentation and cosmetic tattooing.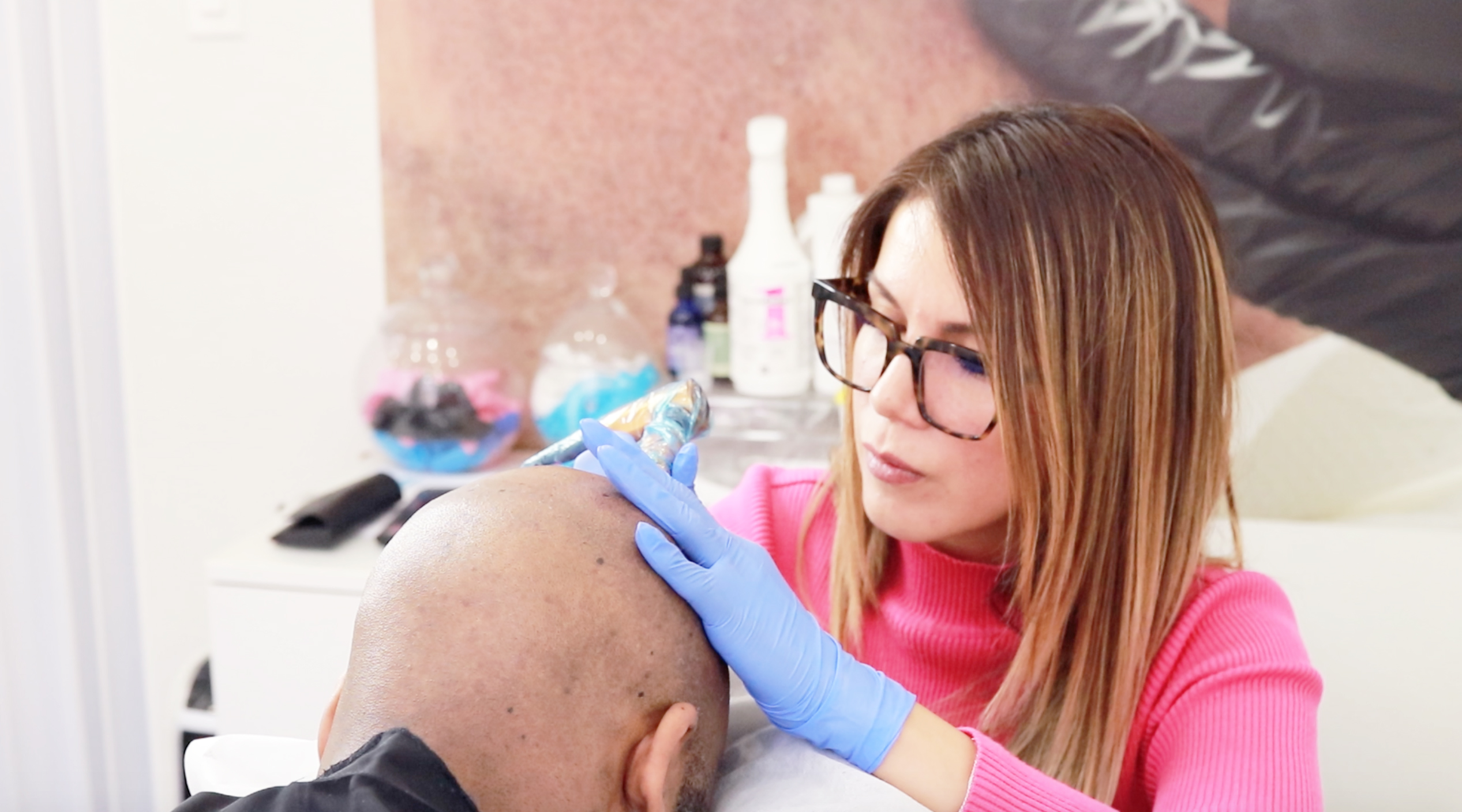 Additionally having a hairstylist background has empowered her career in the cosmetic tattooing industry. Shirley has a unique approach gained for training internationally. Shirley is also a certified member of Team Micro.
Visit us at Unyozi Beauty, if you are struggling with hair loss, Shirley wants you to know that you do not need to wait another day to take your first step towards looking and feeling your best. She understands that is is an incredibly important decision, and she wants to do everything she can to help you make an informed and confident decision. For a complimentary consultation, please contact us at toronto@unyozi.ca or if you have any questions call the clinic 416.366.4794