Shirley Marin is a Technician, Micropigmentation Specialist, and Owner of Unyozi Beauty. She has years of experience and intensive training from all around the world. Shirley carries out her profession with passion and great commitment. Her background revolved around hairstyling and it wasn't until she moved to Canada when her journey in Micropigmentation started.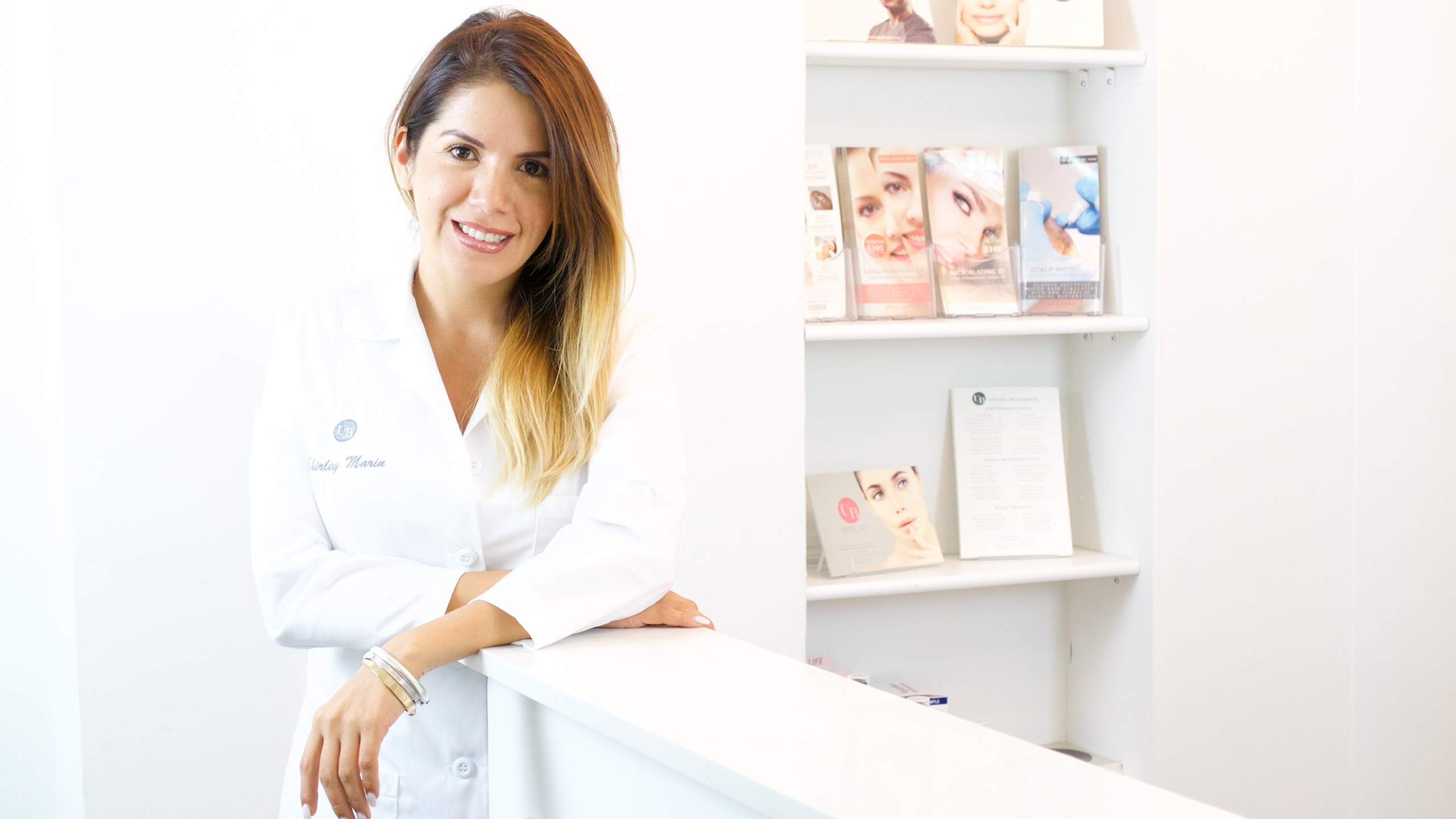 She was first introduced to Microblading at a beauty conference with eyebrows being her starting point. With the passion for the craft, Shirley decided to specialize in (PMU) Permanent Makeup and Medical Pigmentation. PMU includes the usual treatments for eyebrows, lips, and eyeliner you see today. Medical Micropigmentation includes scar camouflage, Vitiligo Re-Pigmentation, Scalp Micropigmentation, and Areola Micropigmentation.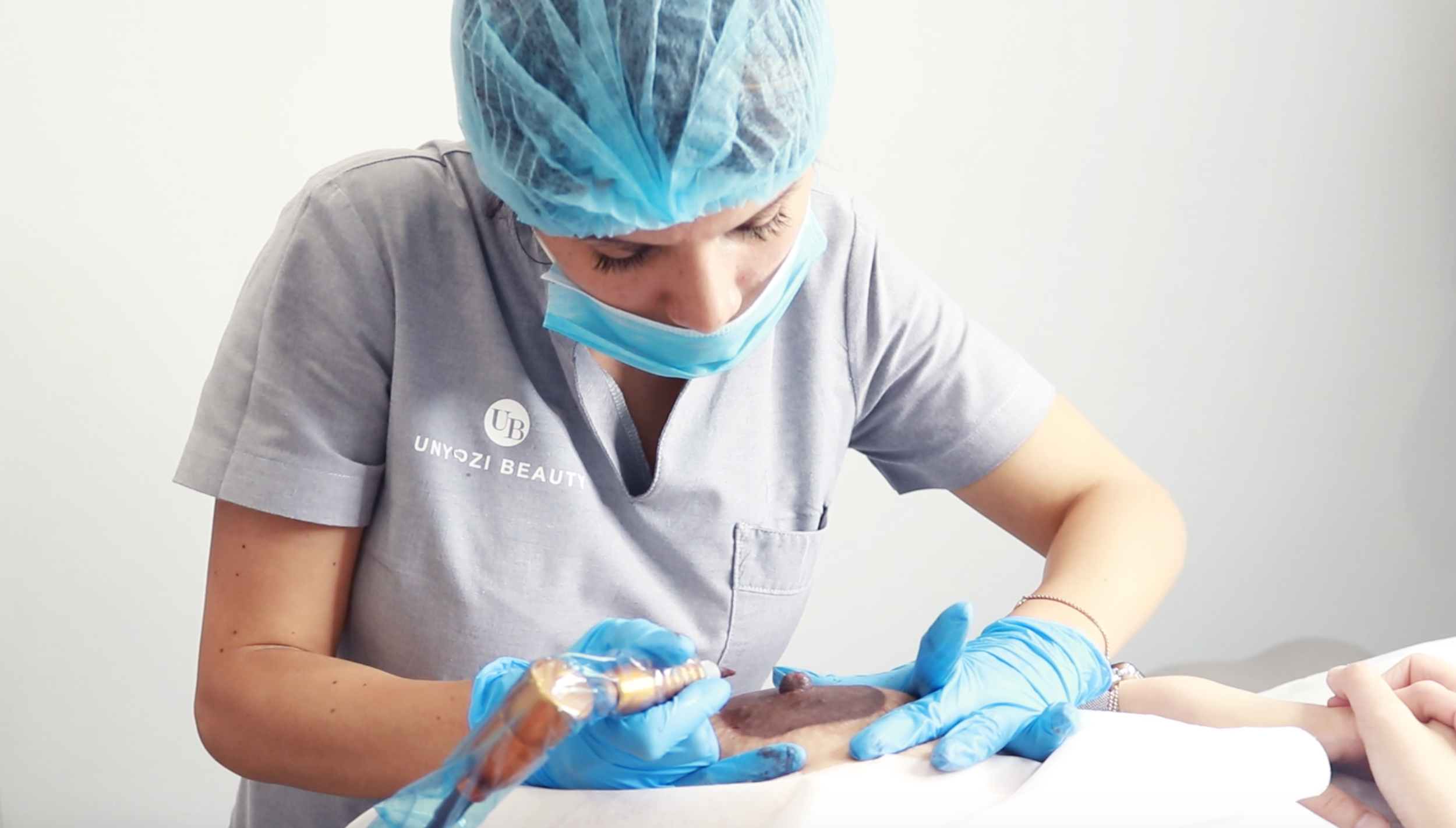 Shirley Marin's motivation behind her specialization in medical areola tattooing and scalp micropigmentation stems from the positive impact it has on people's lives. " The idea that I'm providing a solution to someone's problem and helping them feel better motivates me to do what I do," she says.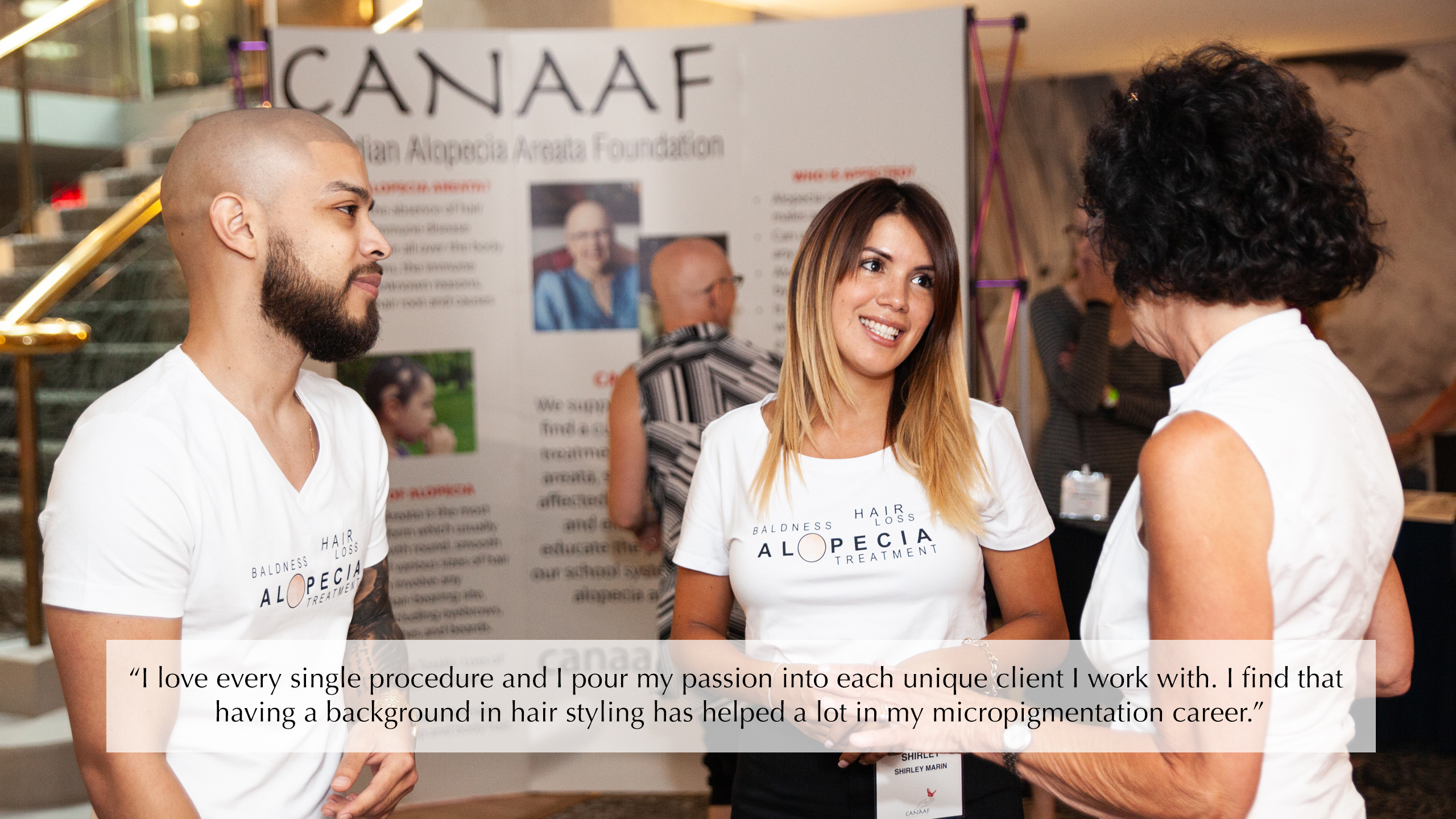 Positive Impacts of Micropigmentation
Mild shedding of hair is a natural part of the hair growth cycle, shedding about 50-100 hairs a day. However, sometimes we end up losing more hair than replaced. Androgenetic alopecia is a common form of hair loss in both men and women. It's usually caused by hereditary genes, hormones, and environmental factors. It affects more than 50 percent of men and can start as early as in one's teen years. Learn more "Conceal Breast Scars after surgery"
When individuals experience hair loss, it affects how they see and feel about themselves. Shirley works with patients to reduce their fear against hair loss and she takes them on a journey that includes education about the options, advice, and support in making choices and ultimately being able to face the world more positively and confidently.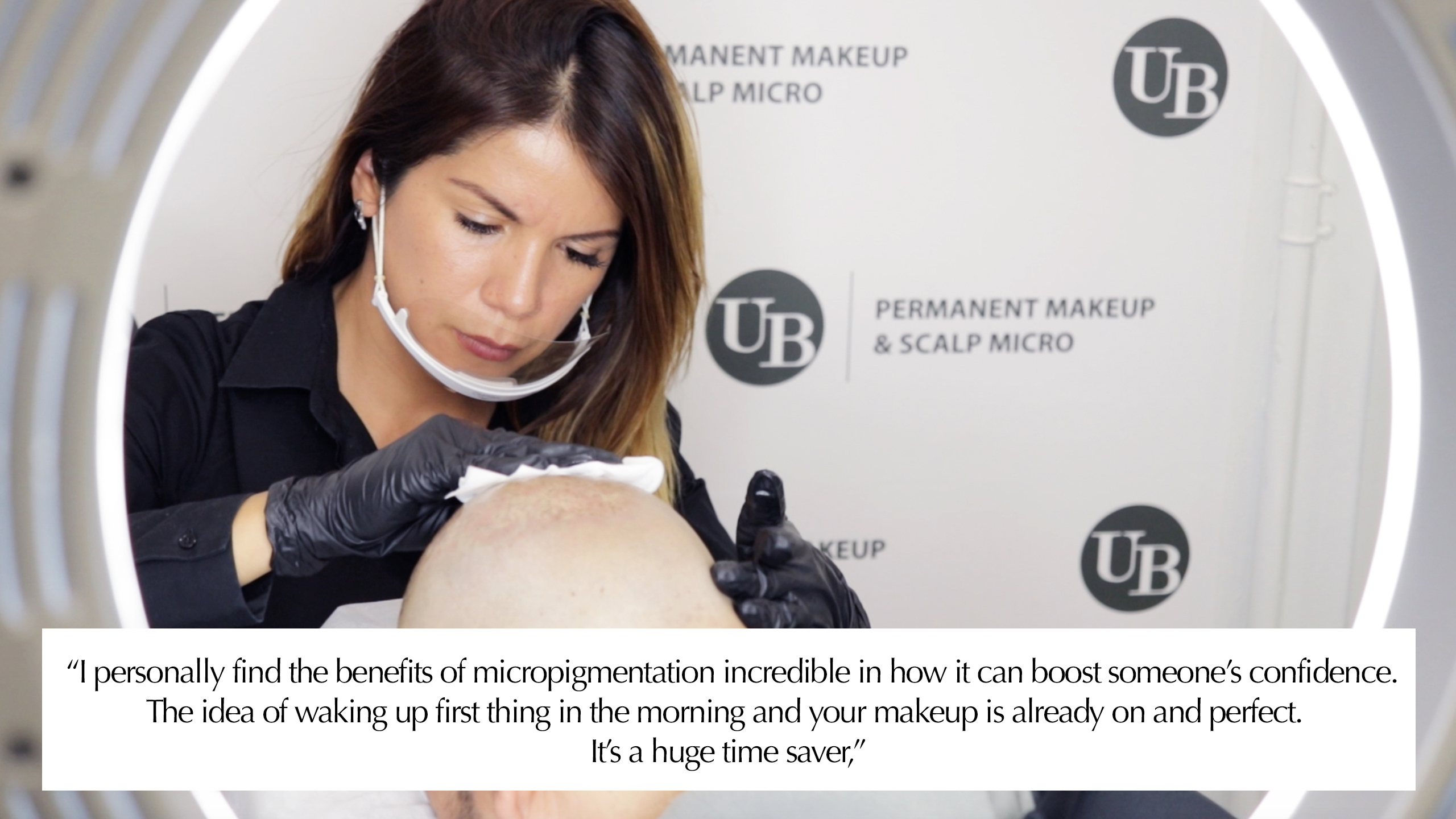 If you are struggling with hair loss. Shirley personally wants you to know that you do not need to wait another day to take the first step towards looking and feeling your best. She understands that this is an incredibly important decision and wants to do everything that she can to help you make an informed and confident decision. Learn more "Clinton's Hairline Transformation"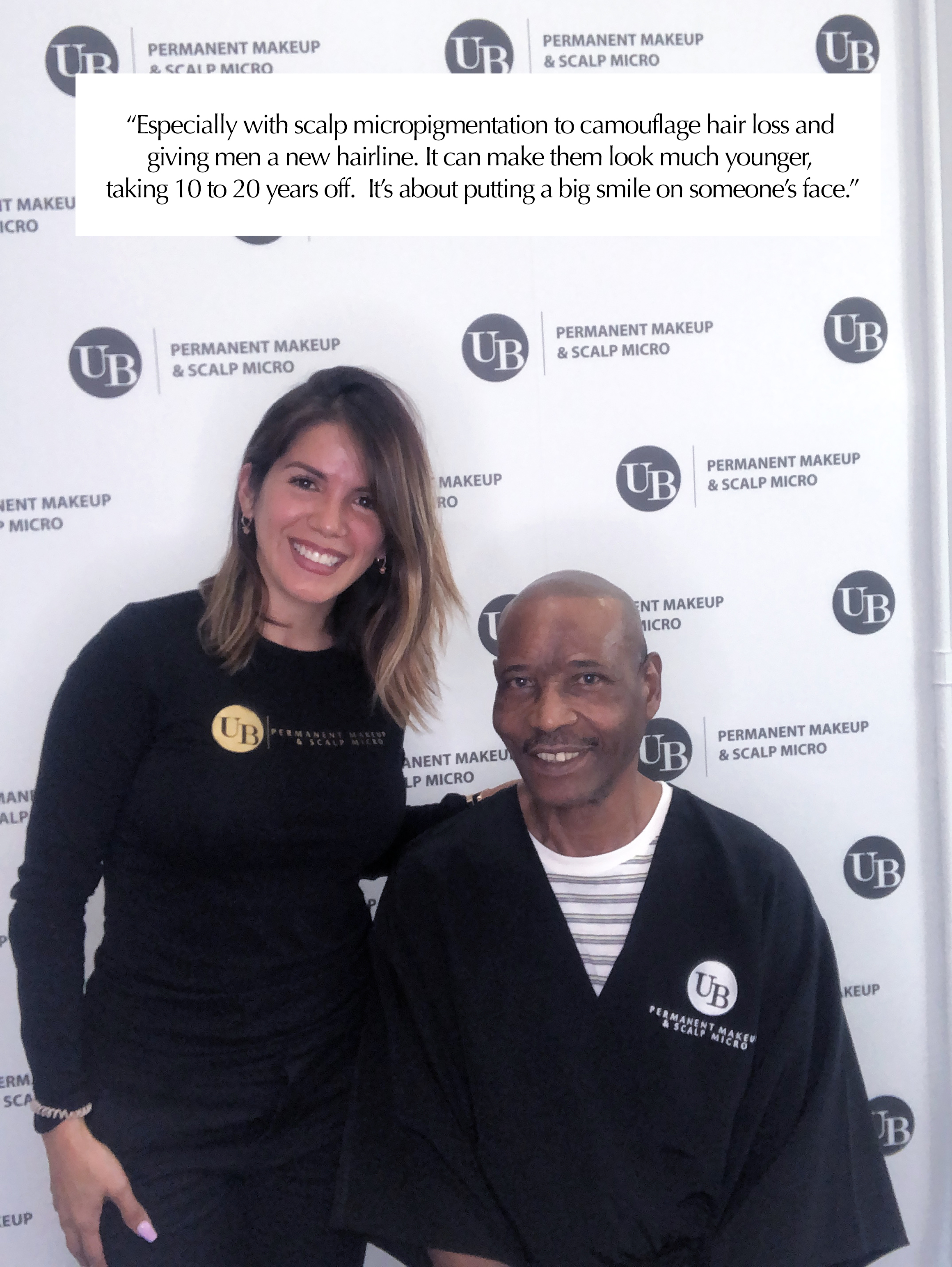 Combating the Pressures of Social Media
Instagram is a photo-based platform giving individuals the ability to express themselves online. On the other hand, it has been linked with anxiety, depression, and a fear of missing out. Social media posts can also set unrealistic expectations and create feelings of low self-esteem. Shirley explains that while Instagram is a great platform to educate the audience about her Micropigmentation treatments, there is a pressure to be "Insta-perfect".
On Instagram, we usually only see part of the picture–the curated, perfect side for other users to view. "There are so many filters and self-editing apps. Individuals compare their own appearances to those on Instagram, leading to poor self-esteem," says Shirley. She explains that sometimes clients come in with the desire for a specific look they've seen online.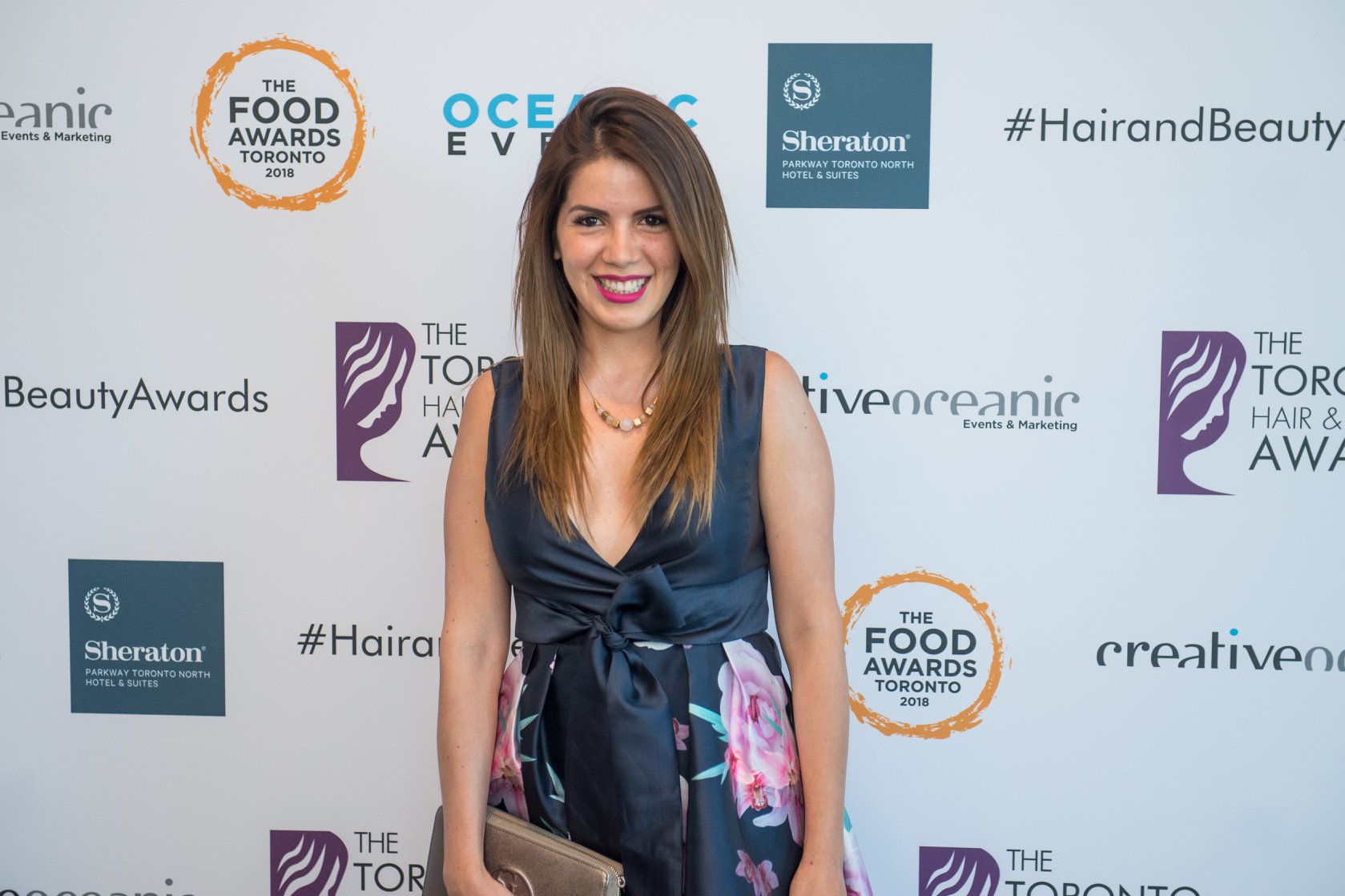 "Sometimes clients come in wanting a certain look from an Instagram post. However, it may not always suit their facial features and I have to explain why," Shirley says. "I really want to help clients achieve their beauty goals. I always aim to work towards enhancing their beauty, rather than to make them look like somebody else. Achieving the most natural results is so important so their Micropigmentation looks natural." Learn more "Thinning Hair Solution for Women"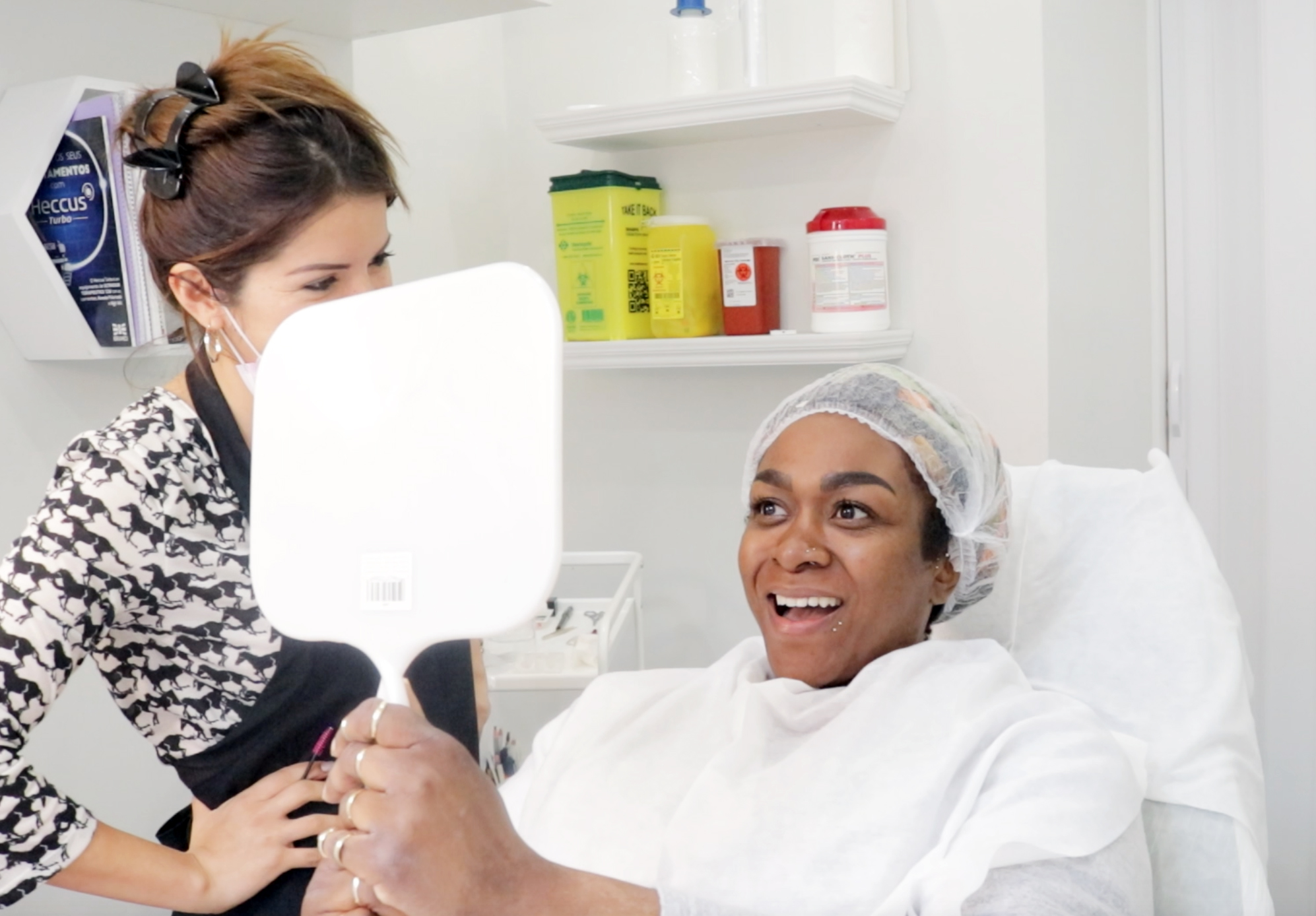 Shirley tries to encourage her Micropigmentation clients to present photos for inspiration, rather than to completely replicate a look. "I make sure that they are not comparing themselves to others or trying to achieve a specific appearance that won't suit them," she says. "Instead, the photo should be used only as a reference to give a direction of what may work with what they already have. This not only makes them feel better but also allows them to choose something based on their unique features." Shirley will continue making a positive impact on people's lives for years to come. If you haven't yet done so,
Subscribe on Youtube that you never miss another PMU or Scalp Micropigmentation transformation. Learn more " Juicy Lip with Lip Blush"