Scalp Micropigmentation changed Anthony's life after undergoing (SMP) Hair Tattoo, a cosmetic tattooing procedure for hair loss. Anthony Singh never went anywhere without arranging his long hair to cover the significant patch on his scalp. Most people would have thought that was his style. Who would think that inside "the bun" there was something that he wanted to hide and felt embarrassed about?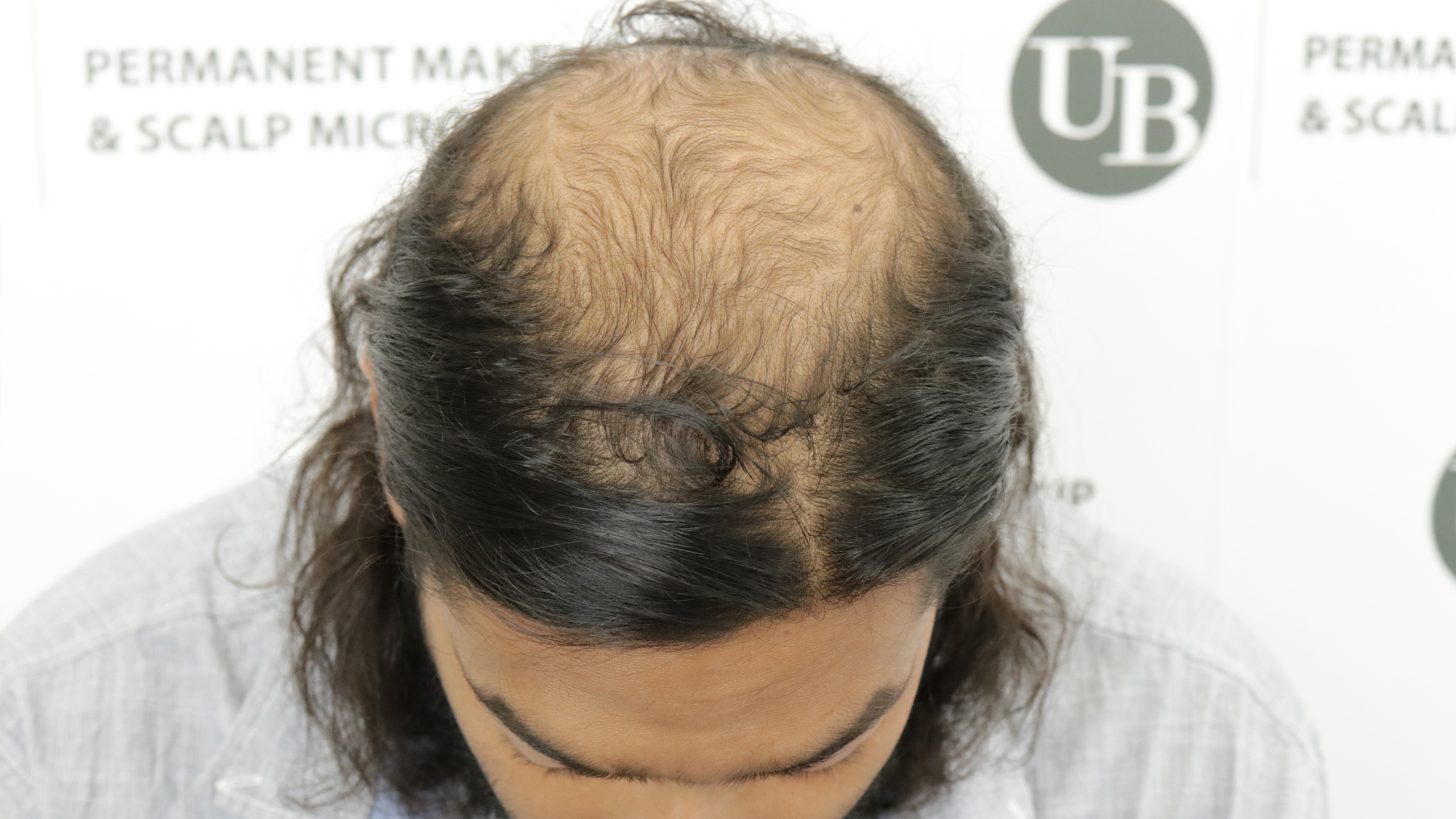 Hair loss can affect self-esteem; causing anxiety, depression and can ruin your sense of identity. Reclaim your confidence with the #1 Non-Surgical male and female scalp grooming procedure, an incredible life-changing treatment. Read more about "Scalp Tattoo step by step"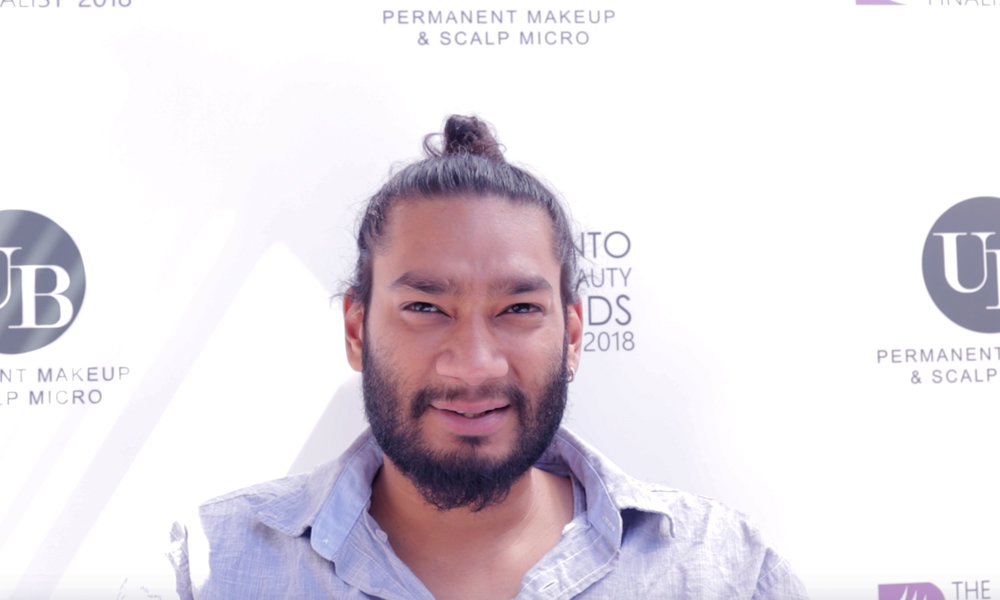 Anthony said, "dealing with hair loss killed my personality and I didn't feel like myself anymore".
Anthony worked for Walmart in Toronto, as a car mechanic for 4 years. What he didn't know was that it was going to be the cause of his hair loss because of the chemicals that he worked with. Anthony went to see doctors to find a solution but he was told there wasn't anything that they could do about it. He was coming to terms with the fact that though he was only 25 years old and already going through hair loss. Read more about "Beware SMP gone wrong"
"The man bun" became his go-to hairstyle in order to camouflage his hair loss. While celebrities have made the man bun a fashion statement, this was definitely not Anthony's style of choice. He was frustrated and tired of having to pull back his hair and put it into a bun on a daily basis.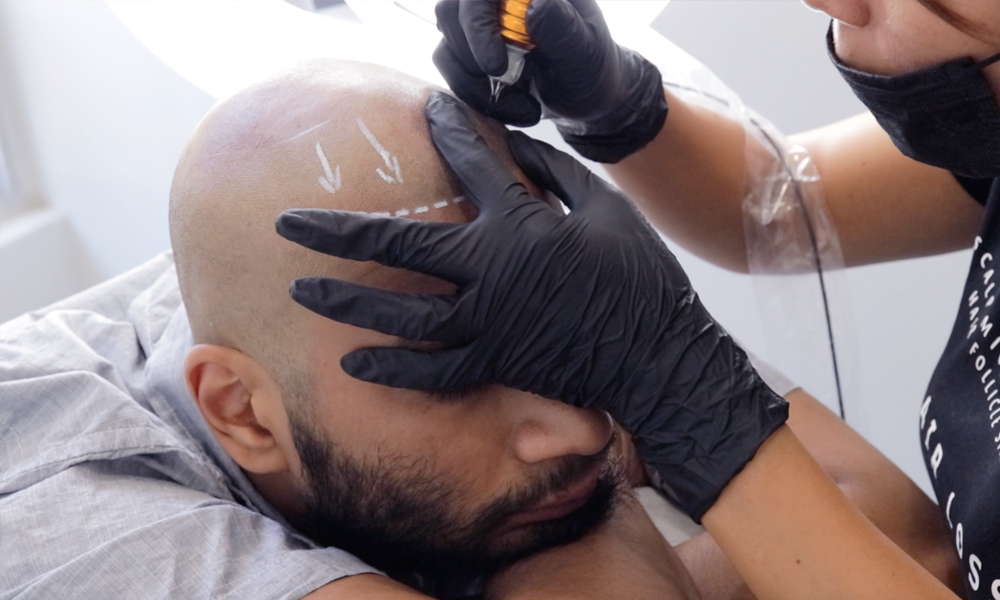 Then Anthony decided to make a change. He cut the ponytail and opted for a youthful look with Scalp Micropigmentation to rejuvenate his frontal hairline and add density to the crown of the head. Scalp Micropigmentation changed Anthony's life. He feels like himself again. He goes out with friends and has a new job. Scalp Micropigmentation, a follicle micro hair replication, is the ultimate non-surgical procedure for male and female scalp grooming; an incredible life-changing treatment for all types of hair loss. Tap to watch " Thinning hair solution for women"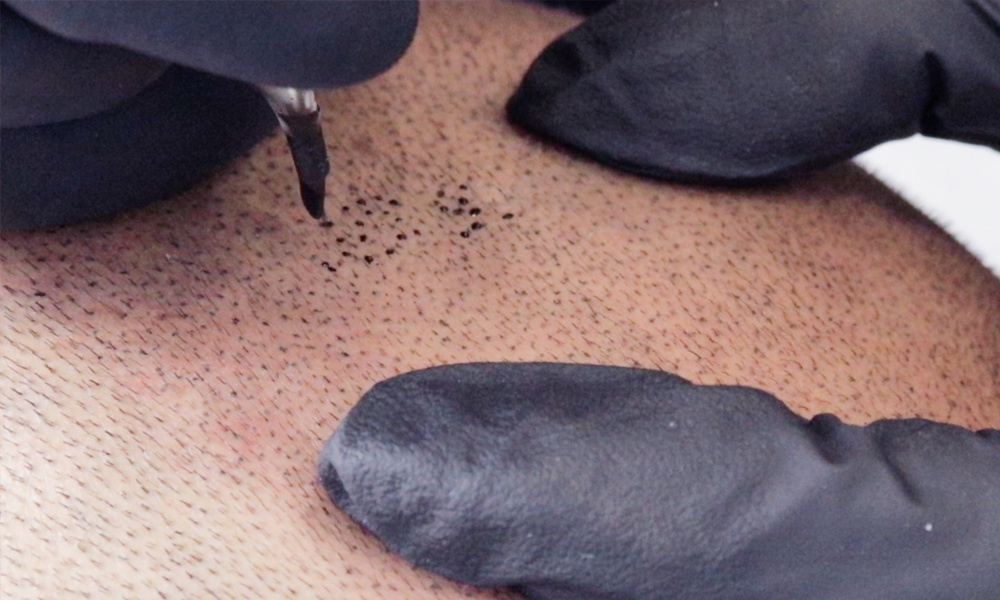 Unyozi Beauty– a specialized Micropigmentation clinic in Toronto which is owned and operated by Shirley Marin, a Micropigmentation Specialist. She started her career as a hairstylist 18 years ago in Spain before developing her passion for cosmetic tattooing. Tap to watch " Clinton's SMP testimonial"
Shirley does not need to be affected by hair loss to understand that hair loss problems can affect both men's and women's self-esteem. As a hairstylist, she has had the experience of supporting and advising clients at her salon in Barcelona. She routinely guided her clients on the proper use of hair products to prevent hair damage and breakage. Through her extensive experience working in the hair industry, she developed a strong appreciation for attention to detail as well as proper and safe procedures. Learn more "Restore FUE – FUT Scars from Hair Transplant"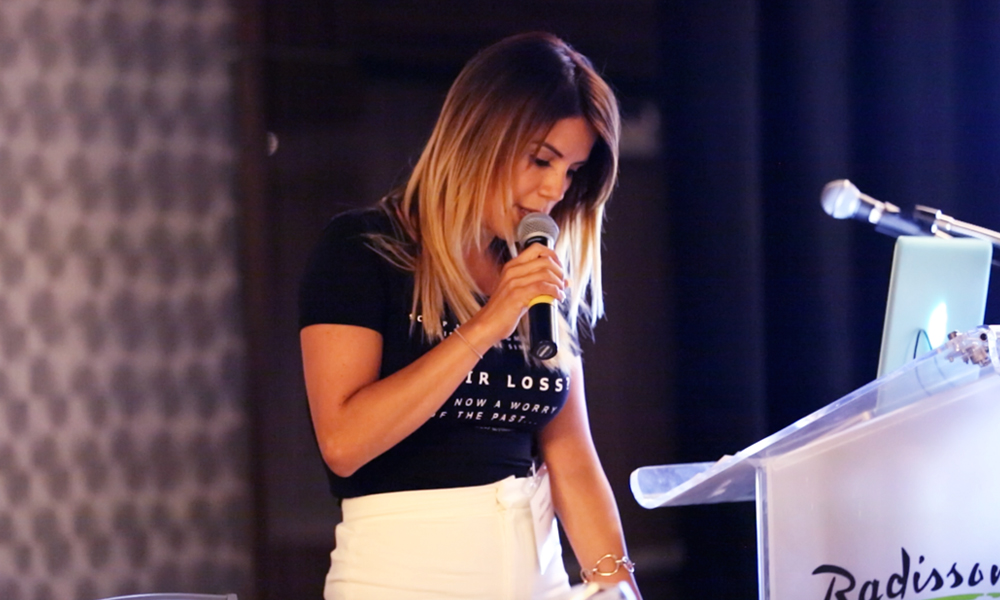 "Hair loss has many possible causes, but the thing I found in my experience as a hairstylist is that often hair loss can be associated with high levels of stress and excessive exposure to chemical treatments which can impede natural growth", Shirley says.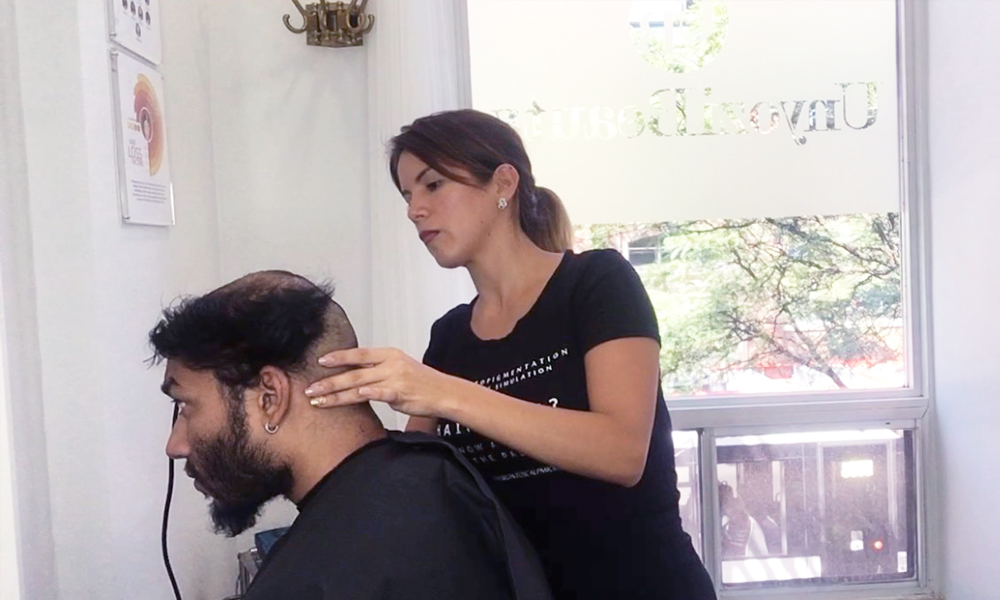 In the three years since opening Unyozi Beauty in Toronto, Shirley has had many people visit the clinic for different types of Micropigmentation procedures. Some who have undergone restoration surgery, hair transplant, or hair systems are looking for a more satisfactory and long-lasting result.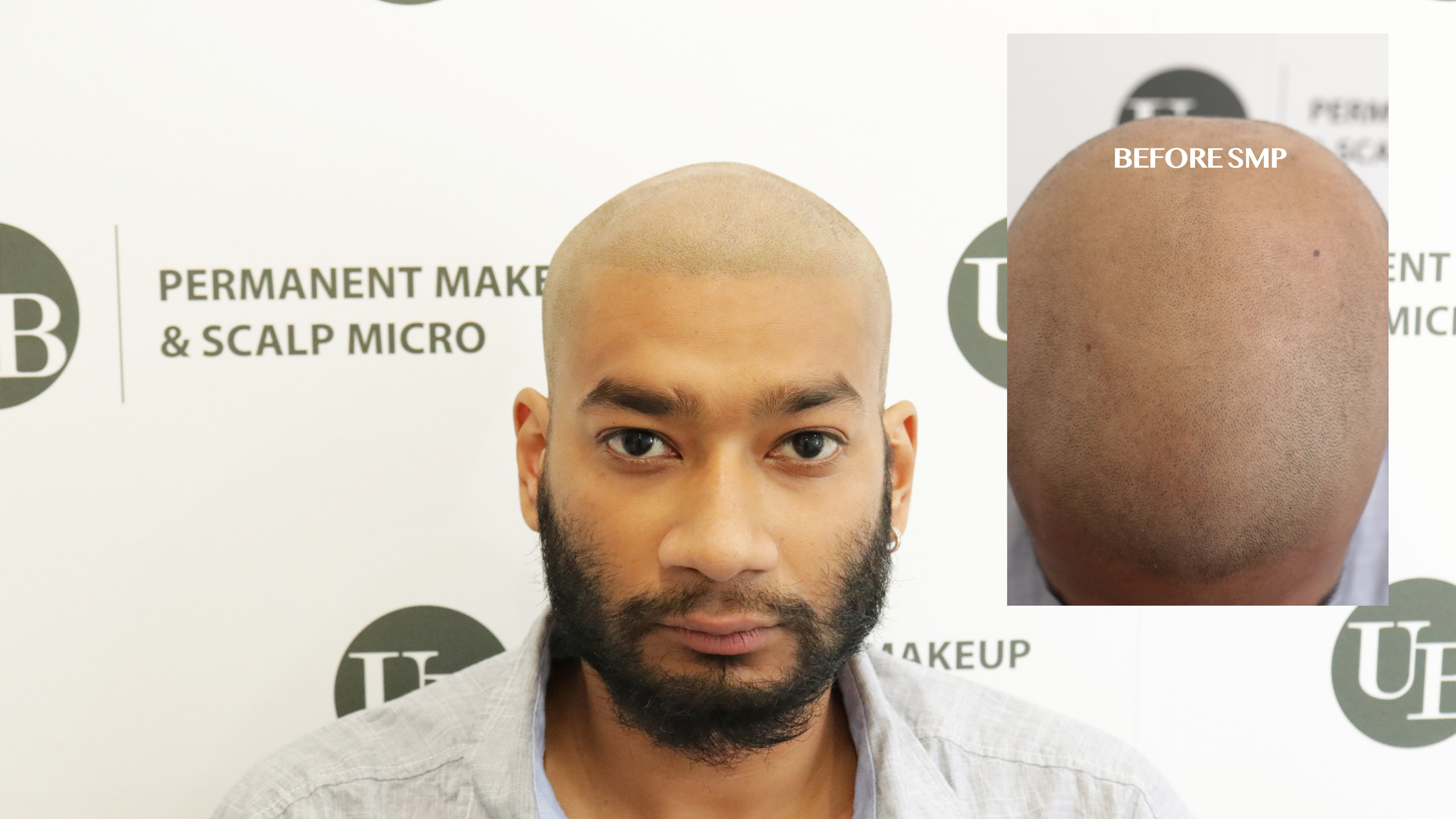 The stigma and negativity associated with a shaved head are long gone and it is now a fashionable and modern look. Read more about " Eyebrow Microblading for Men"
His smile was so huge looking himself in the mirror and said "Shirley, you changed my life. I feel like a new person! I feel like myself again!"
At Unyozi Beauty-Permanent Makeup & Scalp Micro , we use the latest techniques in Scalp Micropigmentation to ensure you receive a consistent appearance across the head and completely flawless results. For a complimentary consultation, please contact us at toronto@unyozi.ca or if you have any questions call the clinic 416.366.4794