Men for all ages can benefit thanks to this treatment and still maintain the masculine defined brows and youthful look. At Unyozi Beauty we have the pleasure to welcome this new trend Microblading Brows for men that is not just for women. Because there is a lot of curiosity around Microblading eyebrow for men too. Men, just like women, loses definition in the brow over time, and just like women, the tail of the eyebrow can become much thinner. Let's take a look and show you step by step how we achieved this treatment for men at Unyozi Beauty in Toronto.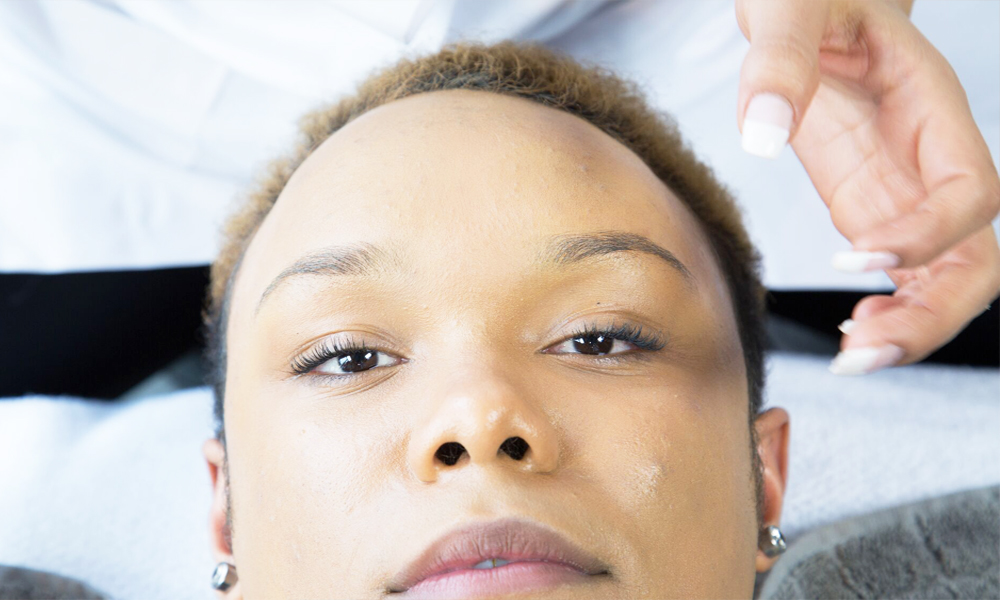 The first session is pre-microblading/ Nano consultation and it is very important to understand our client's desire to enhance his brows to create brows he'll love every day. After we draw and correct the shape of the brows that suits your face, features and asymmetrical is achieved.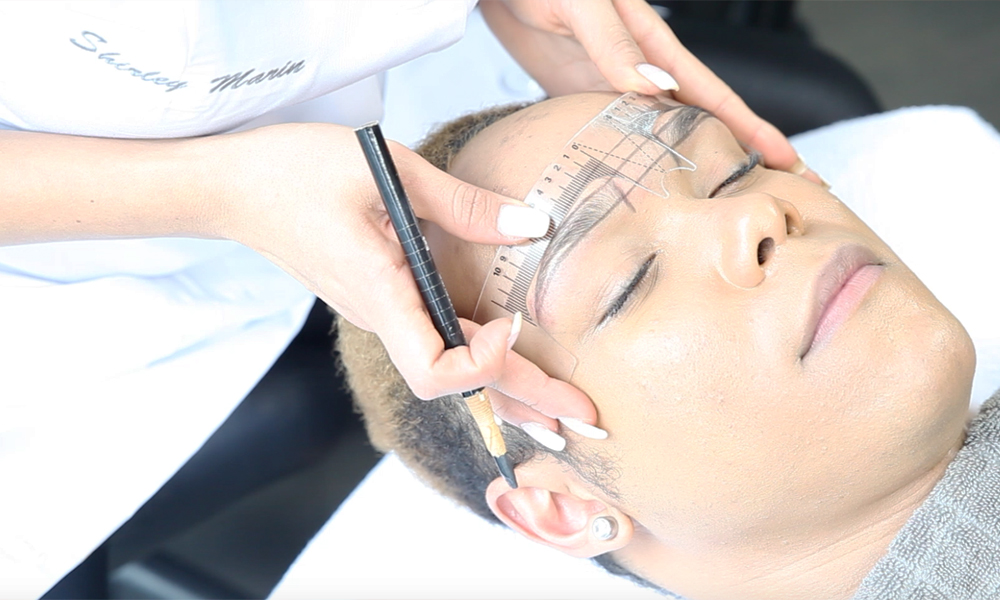 After we draw and correct the shape of the brows that suits your face, features and asymmetrical is achieved.
We carefully select the pigment color and match the hair brow and skin tone.

We applied our fantastic and innovative numbing solution to the eyebrow area together with a laser for permanent make-up, within in 5 minutes. It takes effect to alleviate any discomfort during the procedure.

We start micro-blading and create the design and technique discussed with the technician.

We leave the pigment for 10 minutes so the skin retains the pigment.

The art of microblading treatment has finished and you are set up with a new set of eyebrows and ready to celebrate!
This client wanted his brows groomed! We enhance the begin brow as adding a bit and at the end of the brow too, giving his brows a groomed look. " He doesn't like the bushy, wild brows" He wants neat, groomed, defined brows.
You might wonder isn't this the same technique for women's eyebrow?
When Shirley approaches men's eyebrow in many ways similar to enhance an eyebrow shape, creating definition, add symmetry, fill in gaps the enhancement is the same as a woman's eyebrow. But the design, process, technique stroke pattern is totally personalized for men's brows and very different than women. So the approach change in men. The effects of microblading for men can be very subtle because it has to look masculine in Shirley's opinion, but still, have a profound effect.
At Unyozi Beauty – Permanent Makeup & Scalp Micro. We use the latest techniques in Micropigmentation. Each treatment is tailored to your exact skin color and type. For complimentary consultation email us toronto@unyozi.ca or if you have any questions call the clinic 416-366-4794