Lip Permanent Makeup by Lip Blush can transform and enhance your natural lips by adding definition creating the illusion of volume and a boost of colour. This Lip Enhancement Permanent Makeup treatment also called "3D LIP PIGMENTATION" at Unyozi Beauty in Toronto. The procedure takes between 90-120 minutes, as Shirley Marin carefully re-contours your lips to create a beautiful, fuller look.
Depending on the desired effect, once the lip line has been re-contoured, a blush blend can be added to make your lips more voluminous. By deepening the colour of your lips, you're essentially creating a fuller, healthier look. Read more about "The benefits of Lip Pigmentation"
With Permanent Lip Blush you can achieve a beautifully shaped, more attractive and tinted lip using a super crisp border and infusion of colour, giving the appearance of full, sensual lips 24 hours a day. With the option to go bolder with fabulous intense shades or a more natural look, the choice is yours!
At Unyozi Beauty, Shirley is passionate and a perfectionist when it comes to creating the look you want, which enhances your features and matches your skin tone.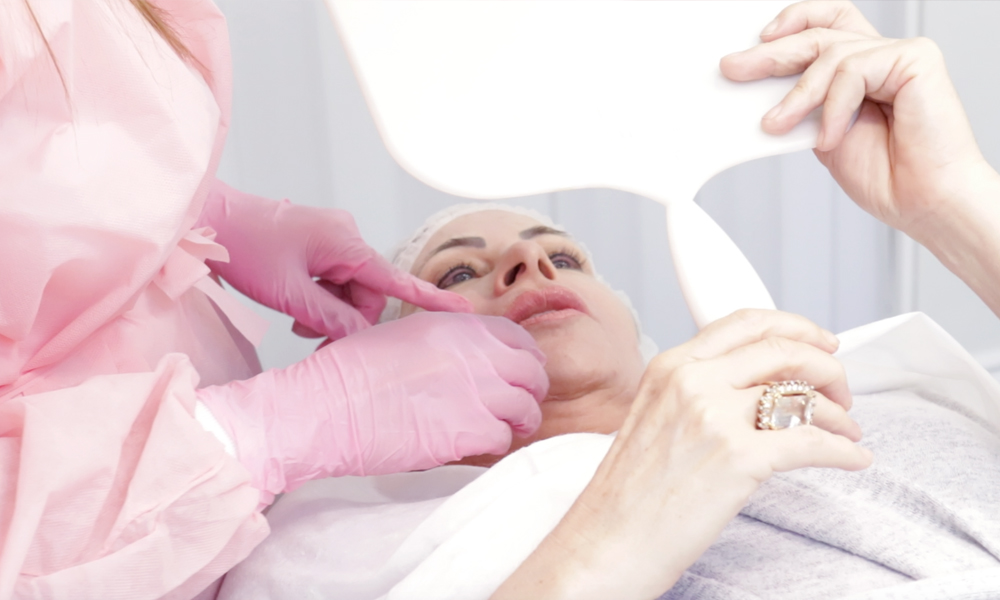 Will it hurt?
We want you to be completely comfortable during your treatment. We apply a topical numbing agent prior to the procedure. We frequently check-in with you before and during the treatment to ensure any discomfort is being managed appropriately. Read more about " Why Permanent Makeup?"
How does it look after the lip procedure?
Immediately after the lip pigmentation, you may experience swelling. The area around treated may be slightly red and swollen and you will look as if you were wearing heavy lipstick. The swelling will then gradually fade within 24 hours.
How do I choose a shade colour?
Shirley suggests "Natural Colour" that will enhance your natural lip pigmentation for a subtle natural-looking result, giving a plumbed effect. Whatever your skin colour or age, each shade is customized to match your lip colour. As a Micropigmentation Specialist, she works with you to create your perfect custom shade to increase your confidence by waking up looking beautiful every morning. Read more about "Correct Poor Permanent Makeup"
At Unyozi Beauty – Permanent Makeup & Scalp Micro, we use the latest techniques in Micropigmentation. Each treatment is tailored to your exact skin colour and type. For complimentary consultation email us toronto@unyozi.ca or if you have any questions call the clinic 416-366-4794