Eyebrow Microblading or Semi-Permanent Makeup has become very popular treatment and increase in the number of disasters caused by inexperienced technician implanting pigment at the incorrect level and the most important pressure onto the skin, becoming a permanent makeup tattooing, where the pigment goes deep into the dermis giving poorly microblade eyebrows instead.
How to correct an Eyebrow Tattoo mistake?
The alternative to correct a brow mistake are either laser removing or camouflaging. It will depend a lot of how bad is the brow mistake (pigment and shape, colour) and if the alternative is camouflaging doesn't mean the previous microblade will be removed. It will always remain there until fade away, although if the pigment implanted migrated into the dermis it will stay in the skin permanently. Microblading Eyebrow correction or fixing brow tattoos can be the most difficult to fix sometimes, especially if you want to avoid going through laser removing. Read more about "How to fade my permanent eyebrow tattoo?"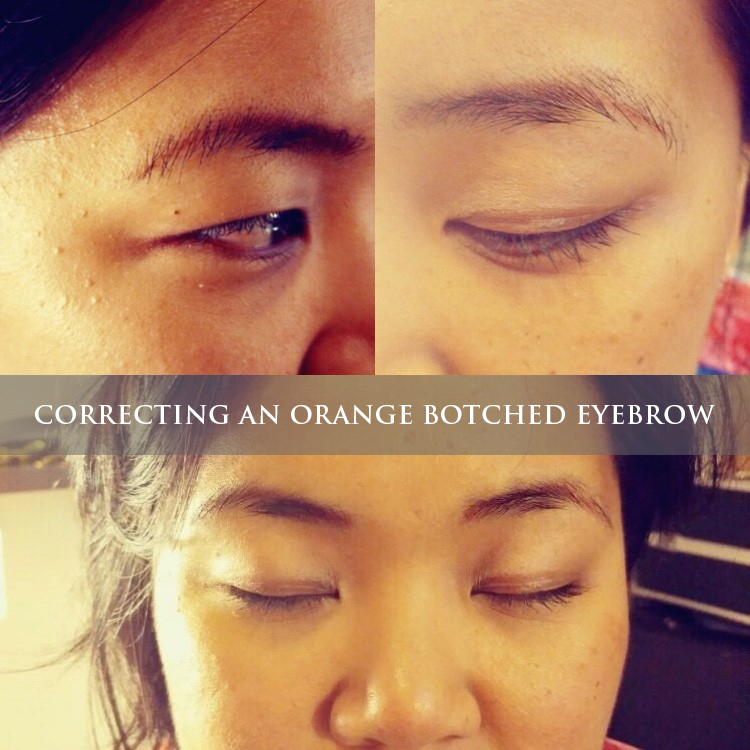 What unYozi Beauty can do for your Eyebrows!
Improve the Brows shaping like width and length
Improve unnatural colour
Pigment Correction
Cover old Tattoo
How to fixed a brow tattoo?
You need to be aware that this procedure could require 3 to 4 sessions depending on the complexity of eyebrow and correction to make, as your expectation must be realistic and can't always be comparable to a new Microblading treatment.

At first, is normal the micro bladed eyebrow area will be slightly irritated and sensitive. After the procedure, the colour will also appear very dark in colour. Which, is normal because we applied a layer of pigment over the microbladed area on the final step of the treatment to ensure maximum absorption of the colour. As the days pass by the colour will fade by gradually as the skin starts the natural healing process, the eyebrows will continue to be dark and experience flaking and scabbing. The colour will fade throughout the next 7 days and the eyebrows will lighten up in colour as its final healing process end.

What technique is the best to correct a brow tattoo?
This varies depending on complexity of brow tattoo correction, the most difficult is improving unnatural colour and correcting pigments for other colours like covering a peculiar blue, red and orange pigment tinge marks.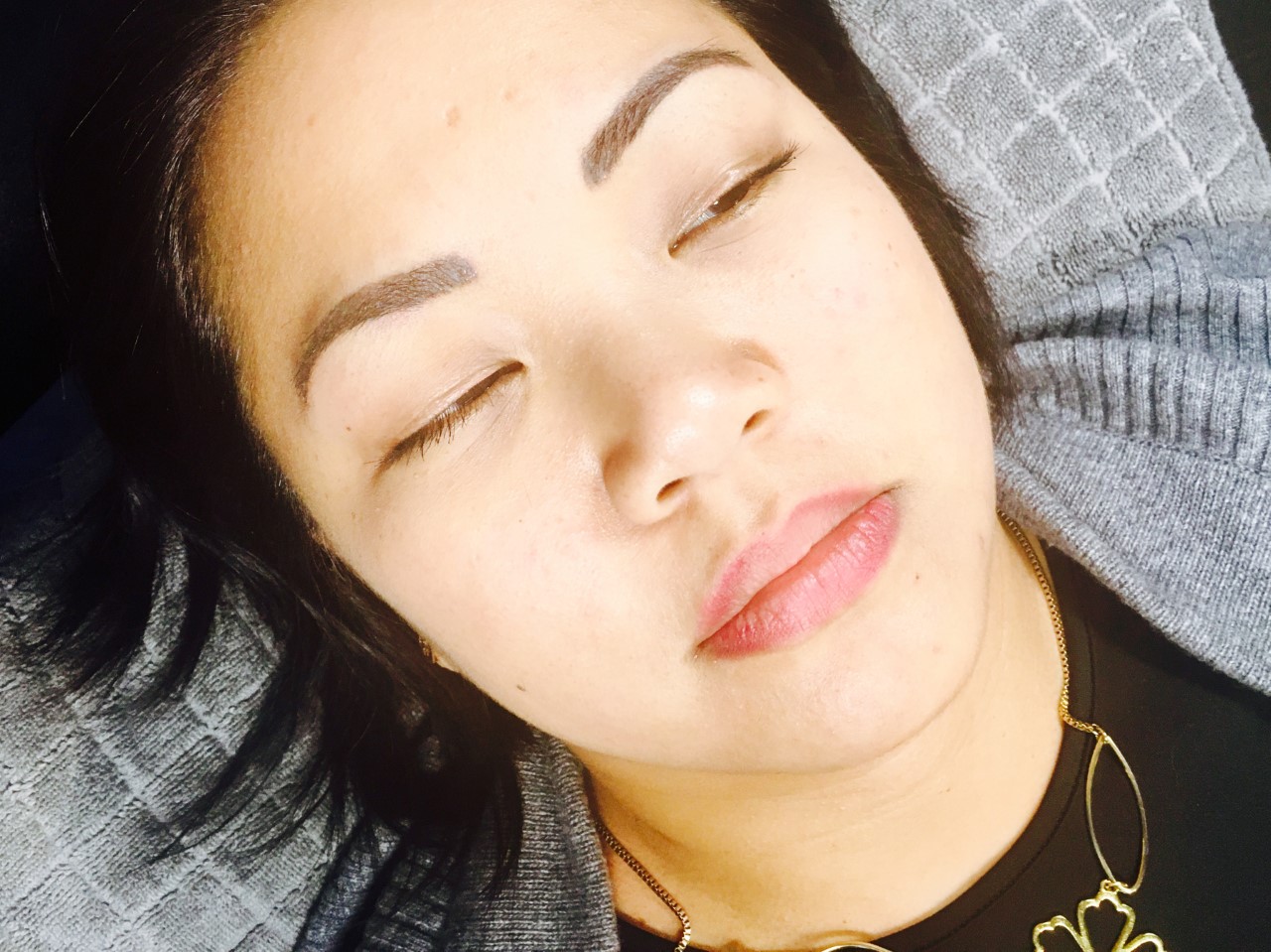 Would Microblading correct a brow Tattoo?
No, Microblading is a method of implanting small amount of pigment into the skin creating hair strokes on the eyebrow area. Where mini blades will target the top layer of the skin to mimic the look of real brow hair. In order to cover/fix a line mark on the eyebrows require a combination of Microblading techniques.
At Unyozi Beauty-Permanent Makeup & Micro , we use the latest techniques in Micropigmentation to deliver the absolute best that Permanent Make-up has to offer. Each treatment is tailored to your exact skin colour and type. For a complimentary consultation, please contact us at toronto@unyozi.ca or if you have any questions call our Artist 416-366-4794