Conceal and hide FUE (Follicular unit extraction ) FUT ( Follicular Unit Strip) scars from Hair Transplant with Scalp Micropigmentation. SMP is an effective procedure to cover any visible scarring from previous hair transplant procedures or any other scarring on the head from any type of plastic surgery. Scalp Micropigmentation can cover the scars that are left as a result of hair transplantation surgery. We carefully apply layers of organic pigment through the scarring to cover up where the donor's hair has been removed.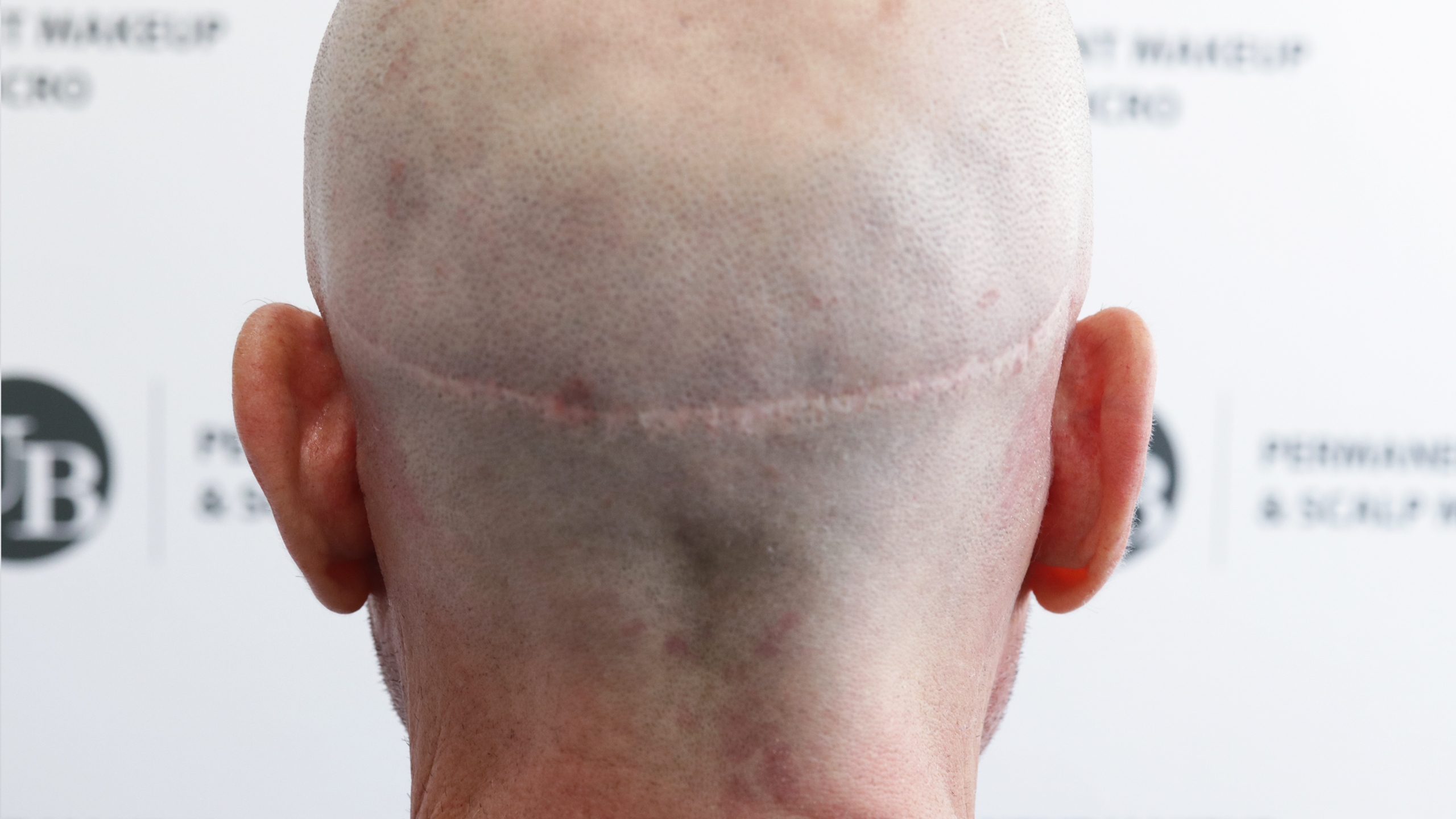 Usually, scarring on the scalp is caused by the traditional FUT & FUE–Hair Transplant Surgery. Some scars can be treated prior to the application of pigmentation to improve the scar tissue and improve pigment retention. After your new look with hair transplant, (SMP) Scalp Micropigmentation can also work to enhance the procedure by adding density to the areas of most concern like temples and front hairline for an extra fuller look. Read more about " Hair Thinning Solution"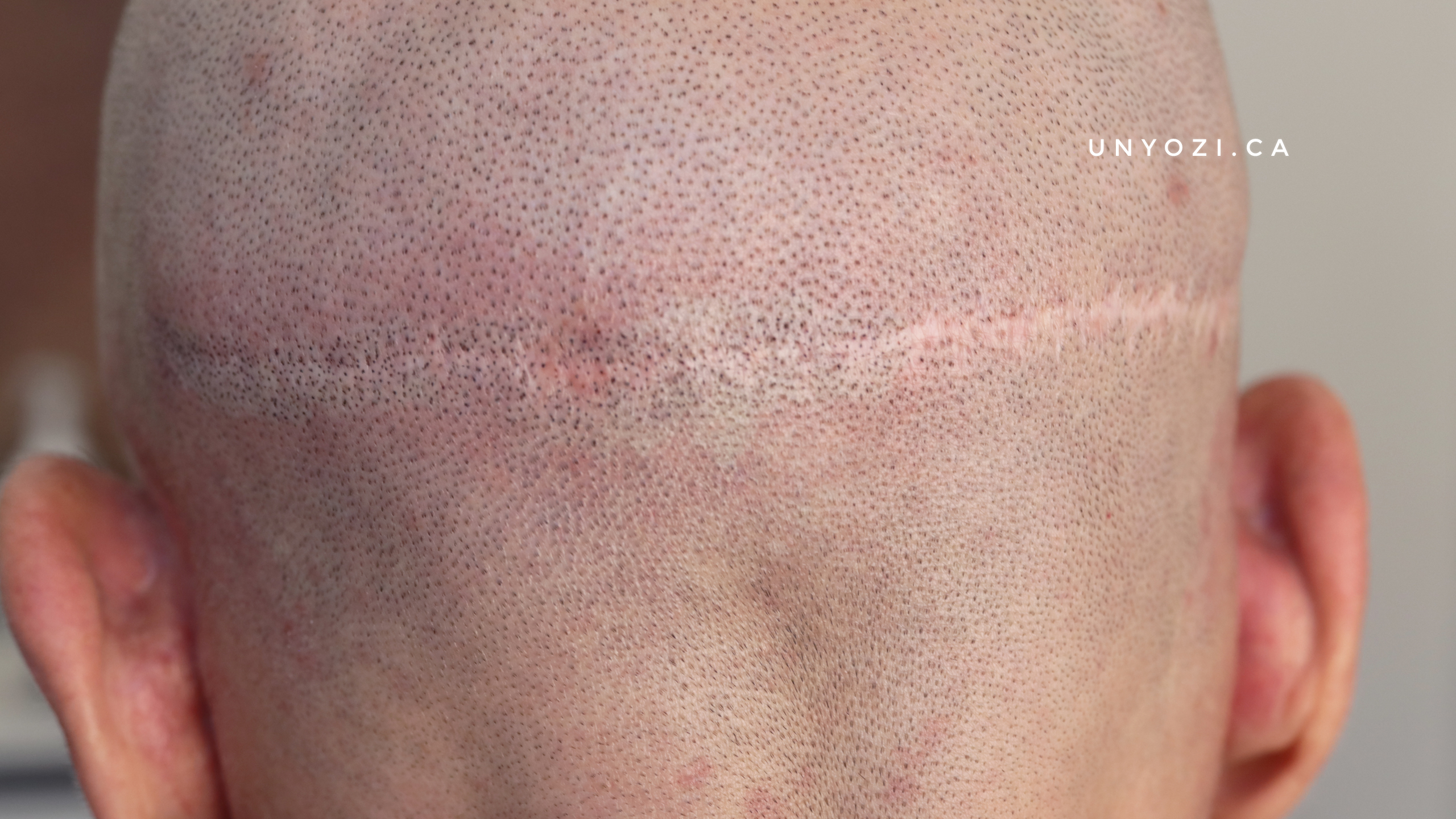 How long does the procedure take?
Each session could take between 1-3 hours or longer and multiple appointments are generally required depending on the scar and the size of the area that needs to be treated.
Our SMP Expert at Unyozi Beauty will guide you through the process and help you decide which style is the best for you. Shirley is a talented technician and Micropigmentation specialist. She pours her passion into each and every client. Every client she works with is unique to her. Read more about "Why Scalp Micropigmentation"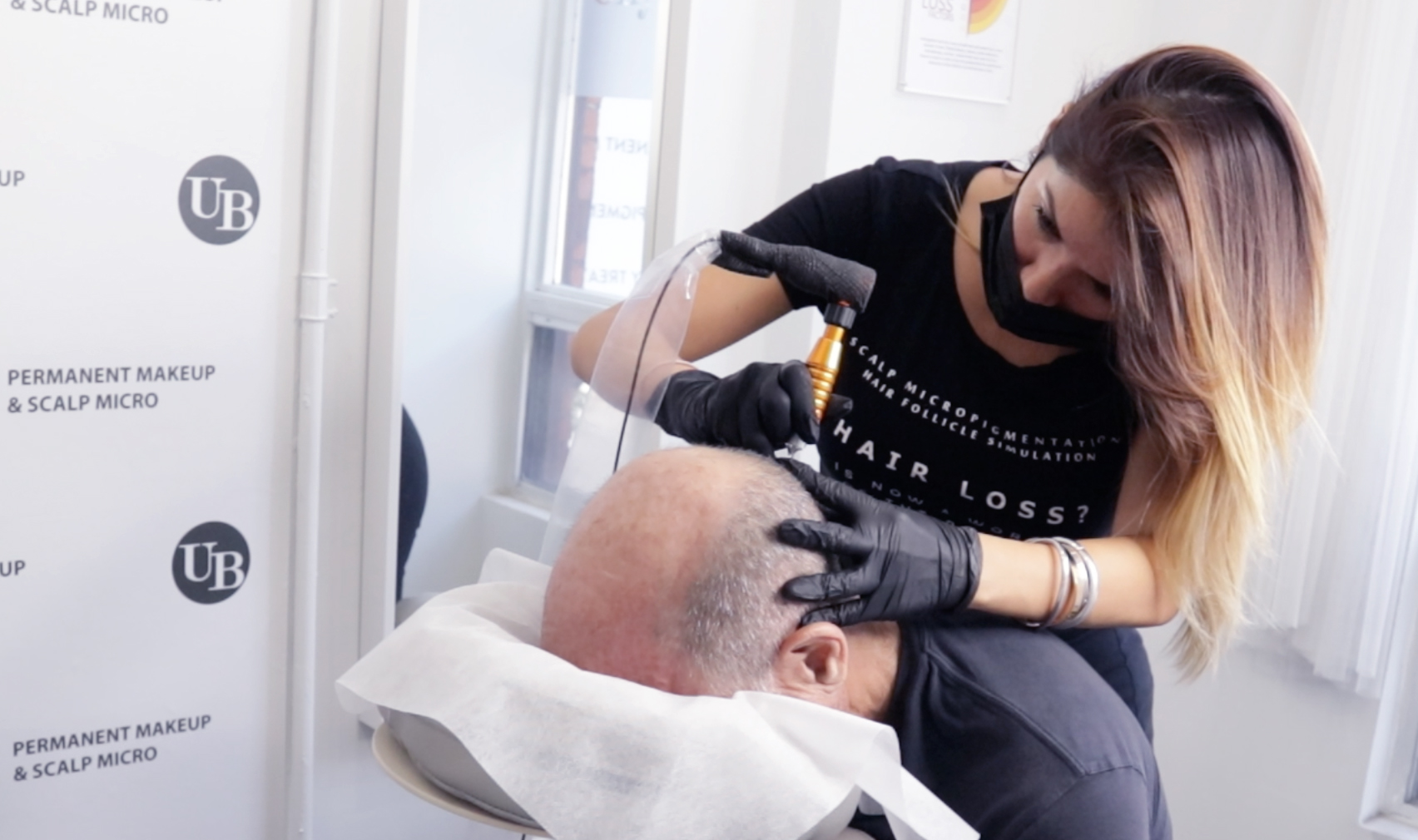 Is Scalp Micropigmentation the same as traditional Tattoo?
Scalp Micropigmentation is not the same traditional tattoo. SMP is a form of cosmetic tattooing, whereby the finest mineral pigments are often placed more superficially in the dermal layer so that the Micropigmentation – Cosmetic Tattooing procedure is semi-permanent rather than permanent like a traditional tattoo. Additionally, the equipment used is specifically designed for the cosmetic and medical tattoo application using organic pigments.
This SMP treatment lasts between one to five years and is executed using strict health and safety protocols. Read more about "Camouflaging Alopecia & Hair Loss"

At Unyozi Beauty-Permanent Makeup & Scalp Micro , we use the latest techniques in Micropigmentation to ensure you receive a consistent appearance across the head and completely flawless results. Each treatment is tailored to your exact skin color and type. For complimentary consultation, please contact us at toronto@unyozi.ca or if you have any questions call the clinic 416-366-4794