NO MORE SMUDGED LINER WITH EYELINER TATTOO

EYELINER PERMANENT MAKEUP
Simplify your daily routine and achieve a perfect and natural doe-eyed look 24/7 with eyeliner permanent makeup. With Unyozi Beauty style & concept getting an Eyeliner Tattoo or Semi-Permanent Eyeliner is to enhance your natural appearance without looking like you are ready for a night-out. Your eyeliner, your style choose from lash eyeliner, perfectly defined eyeliner and Latino eyeliner.
WHAT IS THE BENEFIT OF GETTING EYELINER PERMANENT MAKEUP?
Eyeliner Permanent Makeup defines the eyes. It can highlight their color, create the illusion of larger eyes and thicker lashes if they are sparse or missing. This method is ideal for conditions like alopecia or trichotillomania. No more tricky eyeliner applications, no more smudging, and no more removal after a long day.
We want you to get the exact look you desire, which is why we offer a range of styles to suit your natural beauty. Either a natural look or something more daring with a choice of either top, bottom or both lids.
LASH ENHANCEMENT EYELINER
Lash Eyeliner enhancement is ideal if you have few or no lashes as its main purpose is to create a subtle look. Pigment is placed between each lash to give the illusion and appearance of a denser lash line allowing your eyes to look larger and fuller. This is also a great solution for those who don't feel they want an obvious eyeliner and are interested in a more natural result without the obvious line.
PERFECTLY DEFINED EYELINER
During this Define Eyeliner Tattoo technique, pigment is placed between the lashes, and the line is extended beyond the lash line, giving you the equivalent of a more defined line. This treatment can be executed on the top lash line, bottom or both depending on the look you want to achieve
LATINO EYELINER
During this Latino Eyeliner Tattoo technique, pigment is placed between the lashes and the line is extended even further beyond the lash line to give the effect of a thick penciled eyeliner. Conquering the attention up to your eyes. This bold Latino Eyeliner style sits between day and evening makeup, and the lower lid can have a soft smudgy effect.
PERMANENT EYELINER FOR ALOPECIA
Whether you're looking for bold or subtle result. This eyeliner tattoo is also a great solution if you are affected by alopecia. We will take the shape and colour into consideration to suits your face and enhance your natural features.
SHADED EYELINER 
With this method, you can choose either a smoky eye, two color smoky eye or rainbow effect. This shadowed smoky technique results in a more daring and bold look, in which case we want to be 100% sure this is the look you wish to achieve.
WHY WE DON'T RECOMMEND SHADED EYELINER
Fashion trends changes over the years and our philosophy at Unyozi Beauty getting Permanent Makeup is enhancing and highlighting your beauty features. And get you into something you may like it now but later years on the road you may want to change it. Shade Eyeliner cannot be removed it will fade in color but the shape style design will always remain.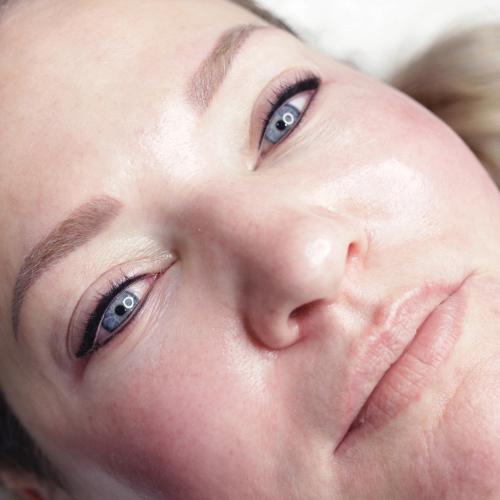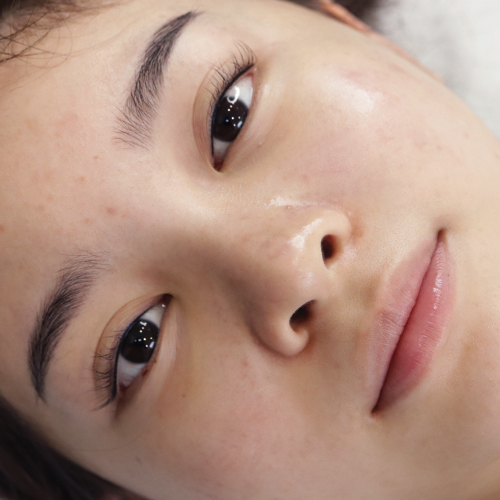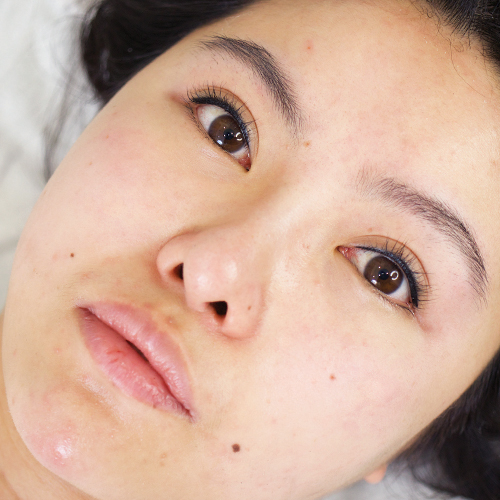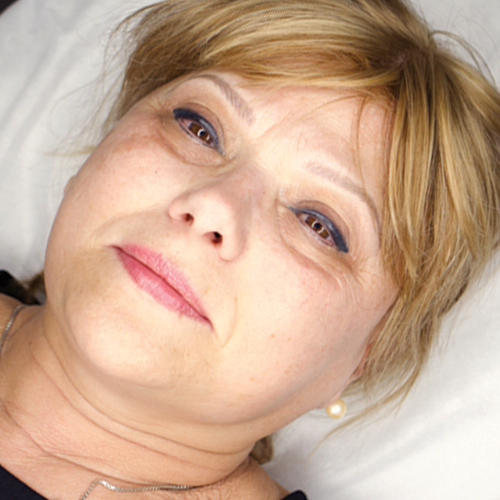 Read more information about what to expect from Eyeliner Permanent Makeup.
HOW LONG DOES IT TAKE?
All Eyeliner treatments take around 90 minutes. This includes the consultation and all three stages of the treatment.
WHAT HAPPENS DURING THE EYELINER PROCEDURE?
During your initial consultation, you and your permanent makeup specialist will discuss your areas of concern and what you would like to enhance. Your specialist will look at everything from your lifestyle, hair, skin tone and facial features in order to determine what pigments to use and how best to achieve your desired look.
WILL IT HURT?
We want you to be completely comfortable during your treatment. We apply a topical numbing agent prior to the procedure. We frequently check-in with you before and during the treatment to ensure any discomfort is being managed appropriately. This procedure should not hurt and discomfort should not rate more than a 5 out of 10, if that.
IS THIS TREATMENT THE SAME AS A TATTOO?
Permanent Makeup and Micropigmentation procedures are not same as a tattoo. The specialized techniques used at Unyozi Beauty for Semi-Permanent Cosmetics are often referred to as "Micropigmentation". We use modern equipment specifically designed for the cosmetic and medical industry, which are VERY different from conventional tattoo machines. Additionally, we use pharmaceutical grade, hypoallergenic pigments. Micropigmentation treatments last around 2 to 5 years and is executed using strict health and safety protocols.
WHAT KIND OF TRAINING DOES THE STYLIST HAVE DONE?
All our Micropigmentation Treatments are conducted by fully qualified, certified and insured professionals with experienced. Our Artists have an extensive international training. By choosing us, you will receive a substantial enhancement and end up with a natural look. Regardless of what it is that we do at Unyozi Beauty, you will always receive the best service through the highest quality of equipment and the latest techniques in Micropigmentation.
WHAT IS THE RISK OF THIS TREATMENT?
Eyeliner Semi Permanent Makeup is a low risk treatment, as long as our aftercare instructions are strictly followed. If you do not follow the aftercare procedures outlined to you by your specialist there is a small risk of infection, color loss and color pigment change in the event of other products being applied to the treated area. By sticking to our aftercare plan you'll be able to enjoy your new eyeliner without any complications.
WOULD I BE ABLE TO GO BACK TO WORK STRAIGHT AFTERWARDS?
Absolutely, you can go straight back to work if you'd like to. Typically, the area around the treatment area will be slightly red with a small amount of discomfort lasting a few hours. However, in most cases our clients are ready to go back to work the same day, and completely recovered within a week.
DO YOU PROVIDE AFTERCARE?
Yes – to ensure the highest quality of treatment is offered, a complimentary follow-up treatment is included. We want our clients to have the best result and so we make sure that you recover properly from the treatment.