Testimonials

---
OUR HAPPY CLIENTS

"Eyebrow Permanent Makeup"
I got my eyebrow microblading done by Shirley and had an awesome experience. The first time I met Shirley was at the consultation, where she took me through the whole process and I showed her pictures of the brow shape I wanted. She wasted no time by drawing out a shape that was best for me. Originally, I wanted to follow the natural shape of my brow, which slopes downwards, but she recommended a different shape to open up my eye. At first, I was nervous, but I trusted her professional opinion and am SO GLAD I did! I'm so glad I went to Shirley for microblading, as her knowledge and experience definitely showed. Her concern is genuine, and I think that's very important when letting someone perform this kind of procedure on your face.
DEV WILLIAMS
"Eyeliner Tattoo"
I was really impressed with the way Shirley made me feel so comfortable as soon as I walked in the door. I had booked an appointment for permanent eyeliner and I could tell that she was experienced and had a good aesthetic eye. I also had a really painful past experience with another artist who did not properly apply anesthetic for the liner procedure. I told her about this and she made sure she took extra care in keeping me as comfortable as possible. When she did the liner, it wasn't painful at all. Just a bit of a tickle! I was pleasantly surprised and loved the final result. I'd definitely recommend Shirley to any of my friends and family.
ADA SHIM
"Scalp Micropigmentation"
I had 3 Sessions of Scalpmicro Pigmentation done at this clinic with Shirley. I must say with all the horror stories and anxiety that comes with cosmetic procedures, this is one clinic that does an amazing job putting worries to rest. Shirley is passionate about her work , experienced and competent in her craft. She takes the time to listen to all your concerns and even gives great feedback. The whole journey is smooth sailing. Shirley truly cares about her clients by making sure they are satisfied with the procedure. I couldn't be happier. Definitely, one of the best clinics in the city.
Adam Omar
"Lash Lifting"
Got my eyelashes lifted and tinted. Place was easily accessible, clean, and welcoming. Shirley did a wonderful job. Definitely recommend.
Cayley Russell
"Eyebrow Tattoo Correction"
I got my brow reformation done by Shirley and I love it! She relies on a new procedure techniques which I loved and I am more than satisfied. I had a 7 years old tattoo and didn't like it and Shirley did fix it she combined techniques on my brows to cover the shadow blue colour I had from my old tattoo. Shirley has a natural gift, I wouldn't be more pleased with the result that I got. She is so passionate about it and she does it with heart!
Emilia Kuziel
" Tattoo Removal & Correction"
Top notch services! Shirley is a true master in the area. I found Unyozi after fully pre-paying another "National expert" and "master trainer" that demanded full payment for an eyebrow tattoo removal and microblading, prior to doing any work. After one year of evasion and heightened frustration I walked away from the prepayment and I found Unyozi Beauty. Shirley invited me for a consultation. I was very impressed with her knowledge and skills. She assessed my issue- poorly applied eyebrow tattoo and provided a detailed solution- I believe she has technology and skills not yet available in Canada.

Be aware there are many people that are claim to be trained in this area and they simply are not!! After you do your research I am confident that you will choose Unyozi.

Gina Gentili



Instagram – Permanent Makeup

Instagram – Scalp Micropigmentation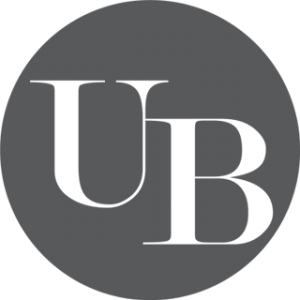 Unyozi Beauty is an internationally accredited clinic with Canadian, American, British, Spanish and Brazilian certifications in both Micropigmentation & Permanent Makeup and Scalp Micropigmentation.