Unhappy with your Permanent Makeup? We can help

PERMANENT MAKEUP CORRECTION AND REMOVAL 
Unfortunately, at times permanent makeup or micro-pigmentation needs to be corrected and removed due to substandard results from previous technicians. If you'd like to discuss your Micropigmentation or Permanent Makeup correction, get in touch for a free consultation where one of our specialists will carefully analyze your case and let you know the best solution to achieve the results you are looking for.
CAMOUFLAGING AND CORRECTING PERMANENT MAKEUP  
This procedure is intended to correct another artist's work by improving colour and shape or camouflaging old previous tattoos with minor mistakes.  This is not an easy job because the results can be much less predictable depending on the complexity of the correction. If your existing eyebrow microbladed, eyeliner permanent or lip pigmentation treatment performed from another artist is unable to be corrected or improve we will recommend removal session first.
REMOVAL OF SCALP MICROPIGMENTATION
SMP (also known as Scalp Tattoo, Hair Tattoo, Hairline Rejuvenation, Scalp Pigmentation) is unequivocally considered the best non-surgical solution to camouflage hair loss for both men and women. The goal is to make it look like you have very small hairs follicles present. But what if your SMP went wrong? We offer SMP corrections to repair botched SMP done elsewhere.
WHY LASER TO REMOVE SCALP MICROPIGMENTATON?
In order to correct or repair a botched scalp micropigmentation. We need to eliminate the pigment because we cannot work on skin with blowouts (oversized deposits dots that does not resemble hair follicles, or excessive pigment fading or pigment migration) if this is your case. Laser it is often the most effective and immediate solution of removing a poor scalp micropigmentation result.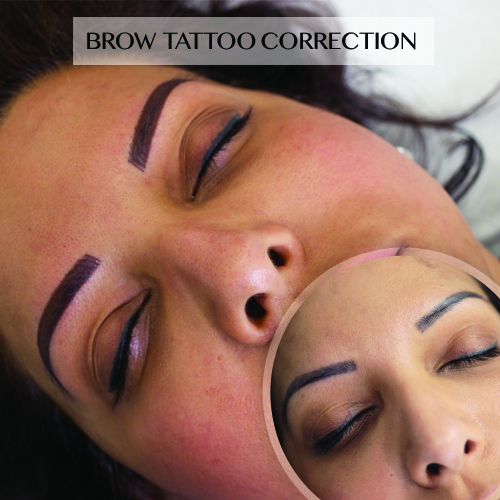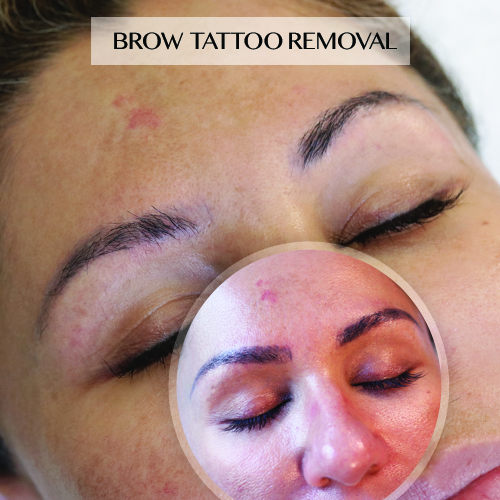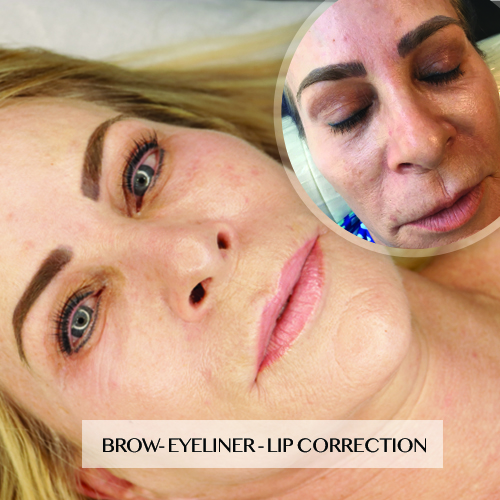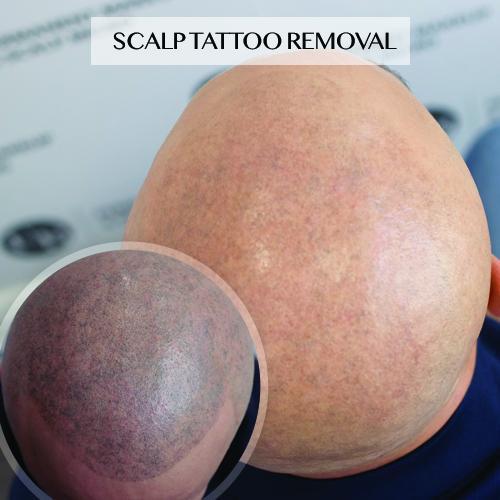 Read more information about what to expect from Tattoo Removal & Correction.
HOW MANY SESSIONS DO I NEED?
It will depend on the complexity of your case and procedure. However, correcting previous procedures could take from 1 up to 7 sessions spread up 4 to 8 weeks apart between sessions.

For Permanent Makeup removal treatment, the fading could typically take between 4 and 10 sessions. Scalp Micropigmentation can take from 2 to 5 sessions. We will analyze and assess the appropriate plan of action suits you best during the consultation.
WHY MY PROCEDURE WENT WRONG?
A poor PMU or Scalp Micropigmentation results are an unfortunate reality if you choose the wrong provider or company. There are a variety of reasons Micropigmentation goes wrong.

Any Micropigmentation or cosmetic tattooing is designed to fade over the years and requires maintenance to retain color freshness and vibrancy. However, because this procedure is placing pigment into the superficial layer of the skin when it is done incorrectly the pigment is absorbed by the skin cells called fibroblasts. The solution is to correct mistakes by going through laser removal.

It is important to choose your provider properly to prevent serious mistakes with your cosmetic tattooing treatment.
WHY DO I NEED REMOVAL TREATMENTS?
Sometimes fixing an excessive saturation of pigment cannot be achieved with a cover-up alone. Some cases may require sessions to remove or fade the pigment tone first before starting any corrective procedures.
WHAT HAPPENS DURING THE PROCEDURE?
During your initial consultation, we will discuss your main concerns. Your specialist will advise you during the consultation which corrective treatment is right for you. Afterward, your specialist will explain to you how many sessions you will need to achieve your desired look.
DOES THE PROCEDURE HURT?
Pain is subjective and varies from person to person. Laser removal treatment does depend on the area to be treated. It generally does hurt to some extent. However, with the latest removal technology equipment, the discomfort is tolerable and the sessions last from 5 to 20 minutes.
WHAT KIND OF TRAINING IS REQUIRED BY THE TECHNICIAN?
All of our Medical Micropigmentation treatments are conducted by fully qualified, certified and insured professionals with extensive experience. You can be completely assured that our specialists have international training using the highest quality equipment and the latest techniques in Micropigmentation.
DO YOU PROVIDE AFTERCARE?
Yes – to ensure the highest quality of treatment is offered, a complimentary follow-up treatment is included. We want our clients to have the best result and we make sure your treatment is healing successfully.