Conceal and mask the Appearance of Scars

SCAR CAMOUFLAGE MICROPIGMENTATION
Living with scars can be devastating. Whatever the cause, scarring can damage your self- esteem. Scar Micropigmentation treatment can help camouflage and diminish the appearance and irregular texture of scarring.
Scar Camouflaging Pigmentation is advised for areas of the skin that have visible scarring due to cuts, burns or medical procedures that are more than one year old. Unfortunately, keloid scars or skin prone to keloid cannot be effectively treated.
CLEFT LIP RESTORATION
This is a Medical Micropigmentation procedure that entails injecting pigment into the Cleft Lip to restore and give a balanced shape to your lips by recreating the cupids bow and achieving an illusion of asymmetrical shape.
LIP PIGMENTATION AND COLOR ENHANCEMENT
Smoking has many drastic effects on the body and can affect the pigmentation of the skin. One noticeable side effect is the darkening of the lips. We can help you rejuvenate the colour of your lips with medical re-pigmentation. Our lip pigmentation enhancement involves applying a soft pigment to correct the colour of your lips. This treatment is also a subtle way to restore men's lips and create a natural effect if desired.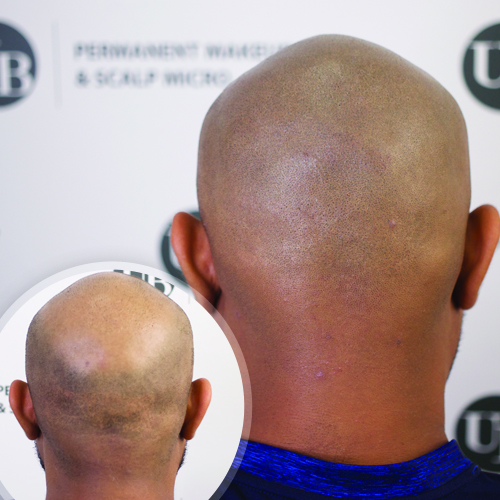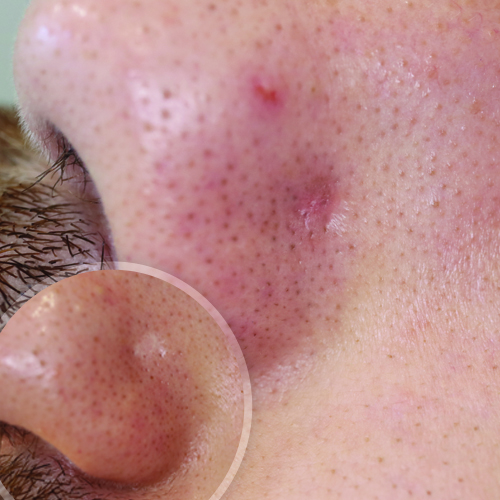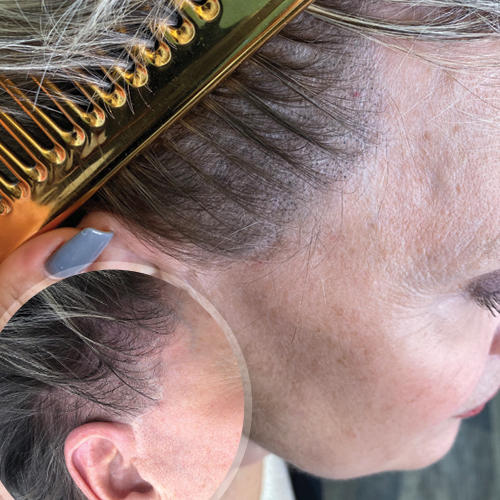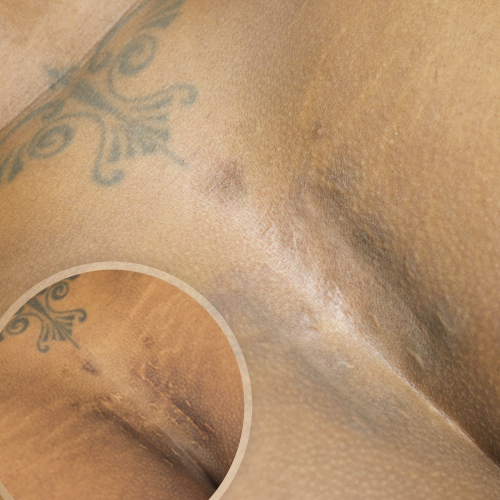 HOW LONG DOES THE PROCEDURE TAKE?
Each session will take between 1 - 2 hours and multiple appointments are generally required depending on the treatment area.
WHAT CAN I EXPECT DURING THE CONSULTATION?
During the treatment consultation, our specialist will assess and analyze your skin pigmentation to see if you are suitable candidate for the repigmentation treatment. At this time we may decide to perform a patch test on the treatment site. This test area is then left to develop over a months time in order to get an accurate impression of how your skin will look long-term. This ensures that the correct pigment shades are blended in order to recreate the tonal variance of your skin.
WHAT HAPPENS DURING THE PROCEDURE?
Your Micropigmentation specialist will skillfully infuse the color pigment into the skin. Multiple blends of pigments may be used to recreate the skins unique tone and color in order to achieve an end result that is as natural and realistic as possible.
WILL IT HURT?
We want you to be completely comfortable during your treatment. We apply a topical numbing agent prior to the procedure. We frequently check-in with you before and during the treatment to ensure any discomfort is being managed appropriately. This procedure should not hurt and discomfort should not rate more than a 3-5 out of 10.
WHAT KIND OF TRAINING IS REQUIRED BY THE TECHNICIAN?
All of our Medical Micropigmentation treatments are conducted by fully qualified, certified and insured professionals with extensive experience. You can be completely assured that our specialists have international training using the highest quality equipment and latest techniques in Micropigmentation.
CAN I GO BACK TO WORK AFTER MY TREATMENT?
Absolutely, typically the treatment area may be slightly red for 72 hours post-treatment.
DO YOU PROVIDE AFTERCARE?
Yes – to ensure the highest quality of treatment is offered, a complimentary follow-up treatment is included. We want our clients to have the best result and so we make sure that you recover properly from the treatment.